For one, it seems that the shock and awe surrounding Kim Kardashian and Kris Humphries' 72-day marriage was equally short-lived -- only 13.76 percent of voters thought Kardashian's sudden split was more surprising than the demise of Courteney Cox and David Arquette's 11-year marriage.
There are certainly more than a few shockers left in store before our less-than-lucky winner can bask in the glory of keeping things exciting when it comes to their marital status.
Make your picks in the polls below and check back to see if you're in tune with the beat of your fellow pop-culture junkies' hearts.
Check back Thursday, March 22, to see which couples made it to the next round.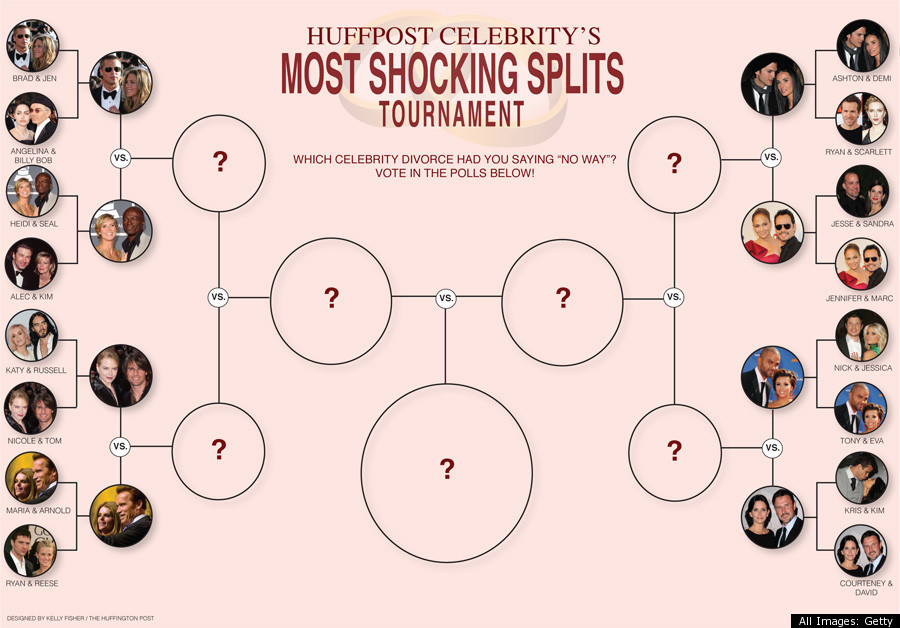 PHOTO GALLERY
Celebrity Splits
BEFORE YOU GO