There's just something about classical music publicity photos. Their drama. Their grandeur. Their awkwardness.
The website "Awkward Classical Music Photos" compiles the best of these, featuring musicians getting down with their instruments -- to uncomfortable effect.
This percussion ensemble just had to get to work with their power tools: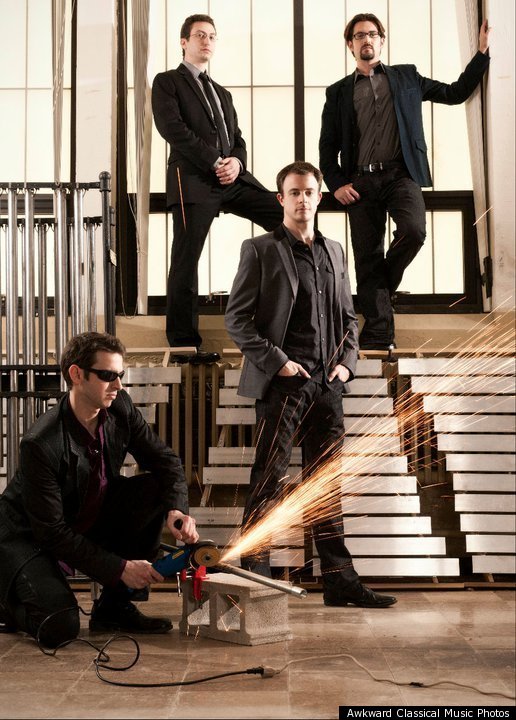 While these string instrumentalists prove that the "Abbey Road" pose is slightly more difficult when you're holding your cello: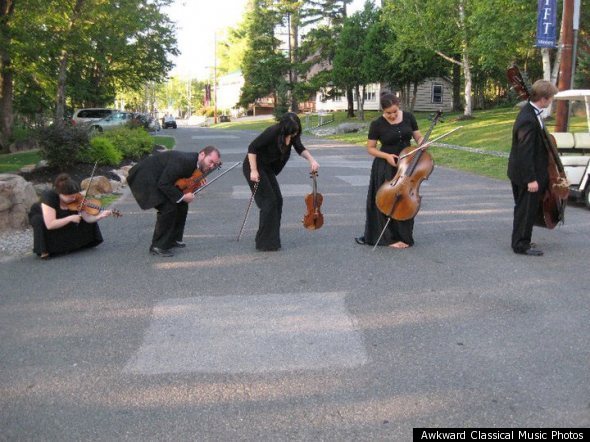 "Say 'Middle Ceeeeee!'" proclaims the top banner. Soloists, chamber ensembles, pianists and singers are all skewered as they pose without pants, contorted physical shapes, and more. Playing music may not be that awkward. But getting photographed pretending to play music surely is.