Man, we thought it was embarrassing when you accidentally called your teacher "mom" in elementary school -- imagine how this kid must feel.
Posted by reddit user draftermath, this hilarious note was apparently given to a first-grade teacher as an explanation for his absence from class the following day.
While we're assuming the student meant to write they would be in Virginia, he or she instead announced they were visiting a certain south of the border female body part.
Students have been on a hilarious roll lately. Last week, a fourth grade student named Flint was so pleased with the local weatherman's visit to his school that he sent him a letter, claiming the weather man was cooler than "a monkey wearing a tuxedo made out [of] bacon riding a cyborg unicorn."
You just can't make this stuff up.
LOOK: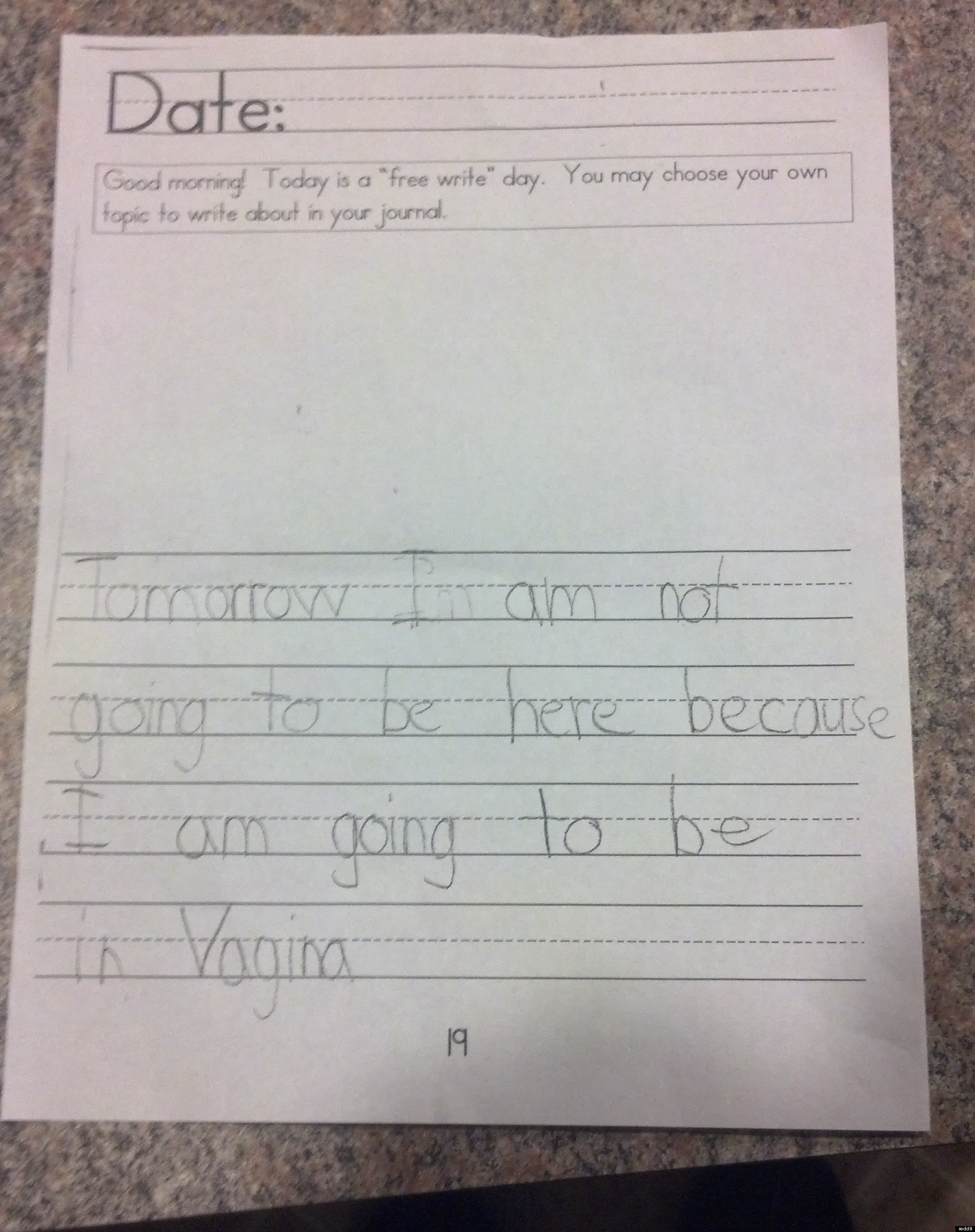 Check out more funny notes from kids in the slideshow below:
PHOTO GALLERY
Funniest Letters From Kids