Yves Saint Laurent was arguably the most influential designer of the past 50 years. His sleek, elegant visions became his trademark -- style was his business, not fashion. In an article in New York Magazine, Laurent told journalist G. Y. Dryansky: "Isn't elegance forgetting what one is wearing?"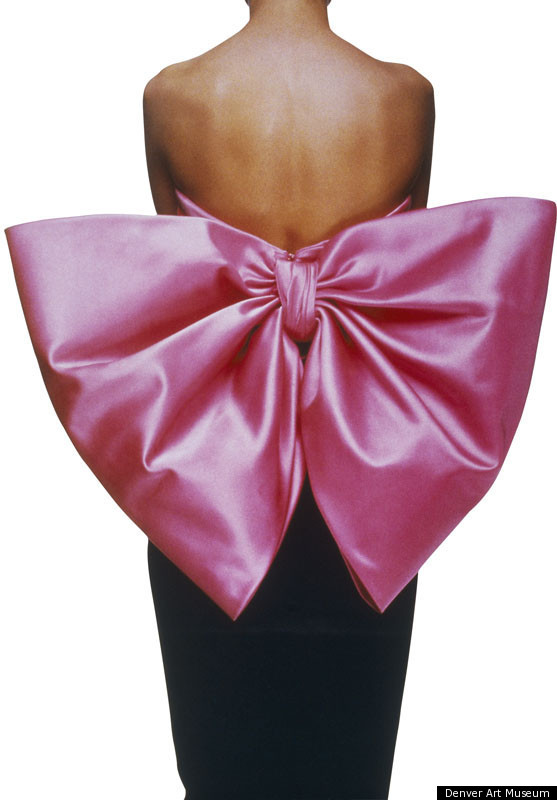 Though his look was classic he often made revolutionary decisions, including using a variety of models of different races into runway shows, referencing non-European cultures, inventing the tuxedo suit for women and incorporating fine art into his looks. He was, in a sense, an anarchist, stripping women of the bells, bows and whistles to expose their feminine charm. (Well, maybe not the bows...)
Vivienne Westwood once said that Laurent had "this brilliant idea that a woman could be the most feminine possible while dressing like a man." He freed women of the corset, literally and figuratively, showing the flexibility between masculinity and femininity and the room to play in between.
The Denver Art Museum is hosting a retrospective of Laurent's designs, from his avant-garde gowns to his artist-inspired ensembles. The collection features tributes to Matisse, Mondrian, Wesselman and Van Gogh, showing a seamless transition from the canvas to the human form. The exhibition spans 40 years, offering a selection of 200 haute couture garments along with photographs, drawings and films.
The exhibition will be on view at the Denver Art Museum from March 25 - July 8.
Do you think fashion is a form of art? Let us know in the comments section.