Emma Burton, 5, might be the youngest person to be offered a college scholarship for the fall of 2025. And, the invitation came from Kansas State's president himself. While his letter may have been a joke, the little girl was honored as "Fan of the Game" for good reason; she refused to color in a Jayhawk, the mascot of rival school, Kansas University, out of loyalty to Kansas State.
It all started one day in kindergarten when Emma and her classmates were given the assignment of coloring in a Jayhawk. She requested a Powercat –- Kansas State's mascot -– instead, because both of her parents went there. When her teacher told her that the Jayhawk was the only option, Emma deemed the response unacceptable –- she threw the Jayhawk outline in the trash.
The Stir reports that when mom, Julie Burton, who blogs as Bug Bytes, came to pick her daughter up, she was having a "complete meltdown" and was being escorted outside of the classroom by her teacher. Julie quoted Emma's kindergarten teacher:
Emma would not color this Jayhawk today with the rest of her class. She told me she would not color it. She told me she does not like KU and her family likes K-State. She asked me for a K-State picture instead but I told her this was her only option. She took the paper, crumpled it up and threw in the trash can. I asked her to get it out of the trash can and she told me no then refused to speak to me the rest of the day. I told her I would have to have a chat with you about this and she will need to color this tomorrow during recess.
Instead of reprimanding her daughter, though, Julie burst out in laughter and noted that other parents chuckled too. She was proud of her daughter's loyalty to K-State.
Emma did end up coloring in the Jayhawk, to follow her teacher's instructions. But, she had the last laugh. The 5-year-old paired her masterpiece with a Powercat-themed apology note that later went viral, Yahoo reports.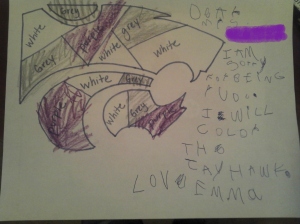 The next day, she trashed her picture entirely.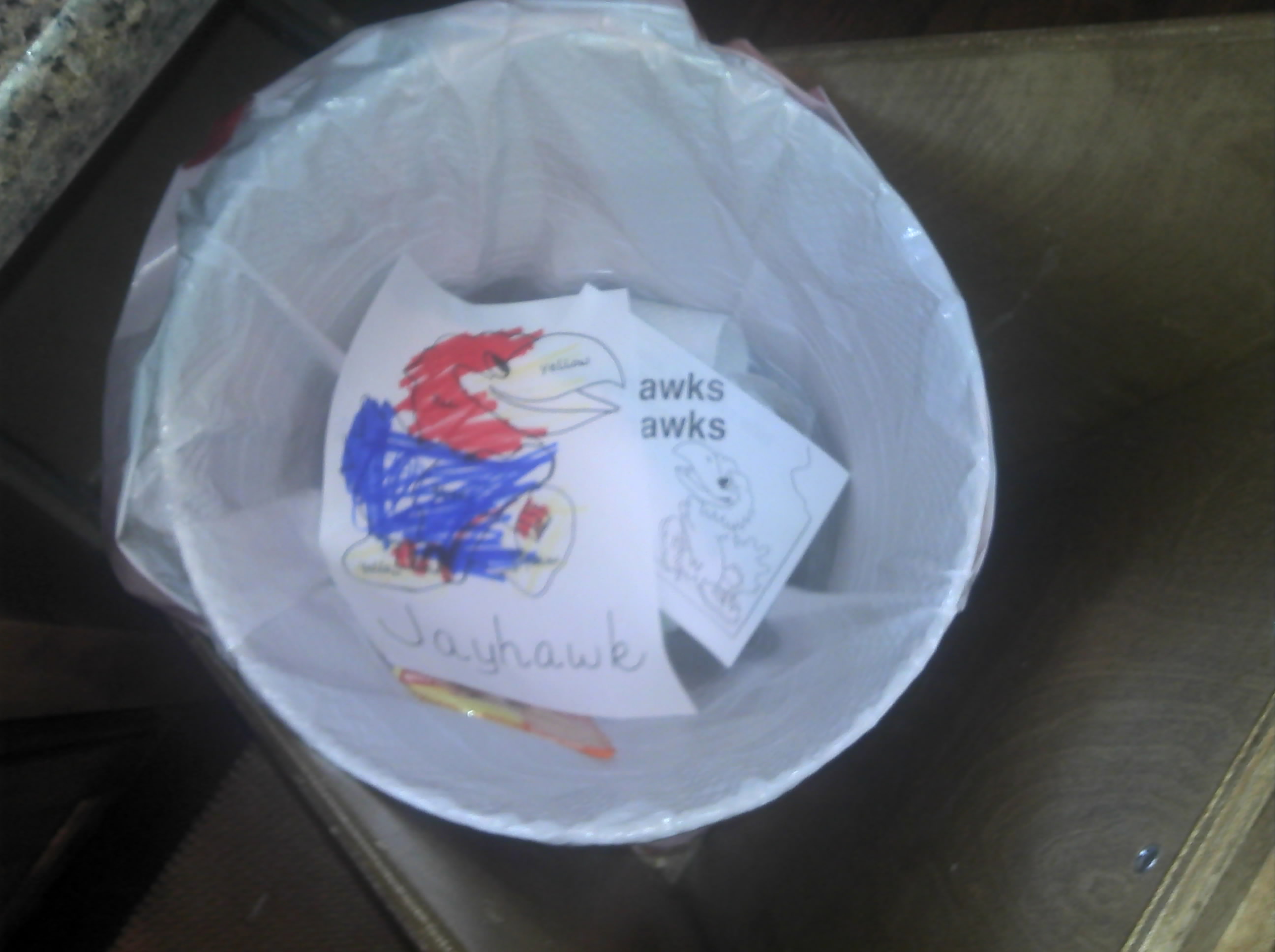 Kansas State heard about their young admirer and named her "Fan of the Game" in February. According to the Star, Emma was most excited to meet Willie, the K-State mascot.

BEFORE YOU GO
WATCH: Emma Burton honored as "Fan of the Game"