Fans are eagerly anticipating the big-screen release of "The Hunger Games," and its stars, Jennifer Lawrence, Josh Hutcherson and Liam Hemsworth have been everywhere promoting what is likely to be one of the biggest movies of the year.
Our friends over at Snakkle.com uncovered a flashback photo of Lawrence from her 2005 middle school days at Kammerer Middle School in Louisville, Ky. The Kentucky native enjoyed performing in church plays before she ever made it big in Hollywood.
She's certainly come a long way since the eighth grade, and now wows the crowd at red carpet premieres.
It seems, however, that Lawrence doesn't think too highly of herself, at least when it comes to watching herself on the big screen. During a recent appearance on the "Late Show with David Letterman," she admitted she doesn't understand why fans like her so much.
"Is it possible to see the film and see what they see on the screen?" Letterman asked her.
"No, I am a troll," Lawrence joked. "I hate myself … I think the movie is great but their biggest mistake was me."
Check out a photo of Lawrence below. For more flashback photos of all the "Hunger Games" stars, head over to Snakkle.com.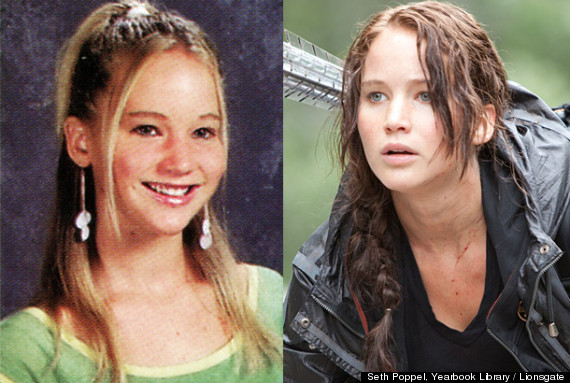 Check out photos of "The Hunger Games" stars below:
PHOTO GALLERY
'Hunger Games' Premiere