New York City's sports pages are having a field day with puns. First, there was Linsanity. Now, it's Tebow time.
Denver Broncos' quarterback Tim Tebow — a devout Christian whose signature move on the field inspired 'Tebowing' — was traded to the Jets on Wednesday.
Not everyone was happy with the news. Joe Namath and the Daily News were among those who ripped the deal. Other New Yorkers were also less than pleased.
The New York Post, however, saw an opportunity for an epic front page.
PHOTO (via Newseum):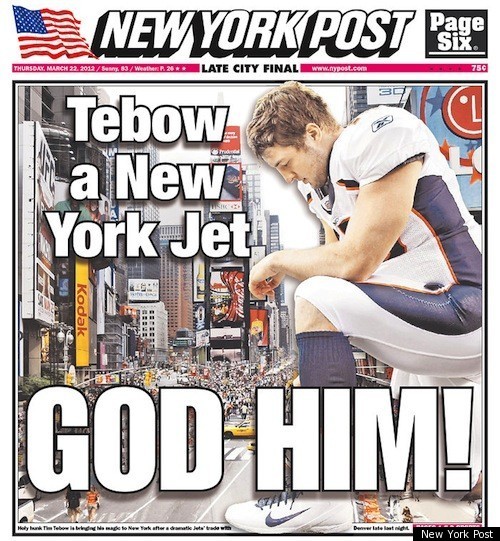 BEFORE YOU GO
People 'Tebowing'
PHOTO GALLERY
PHOTOS: Tebowing