Another day, another Rihanna photo posted on Twitter. The singer had fun early Friday posting Instagram photos to the social networking site from the set of Coldplay's "Princess of China" music video.
The singer lends her voice to the Coldplay track, and donned an interesting new look in the photos she posted to Instagram.
"Gangsta goth geisha #thuglife #princessofchina," she wrote in a Twitter post, with a photo of herself dressed up for the shoot, flipping off the camera.
This is just one of many somewhat scandalous photos Rihanna has posted to Twitter recently, causing many to wonder whether this is her new style, or just a publicity stunt to cause people to talk. Whatever her game, she seems to winning.
Check out the photo of Rihanna below, but beware it's slightly NSFW.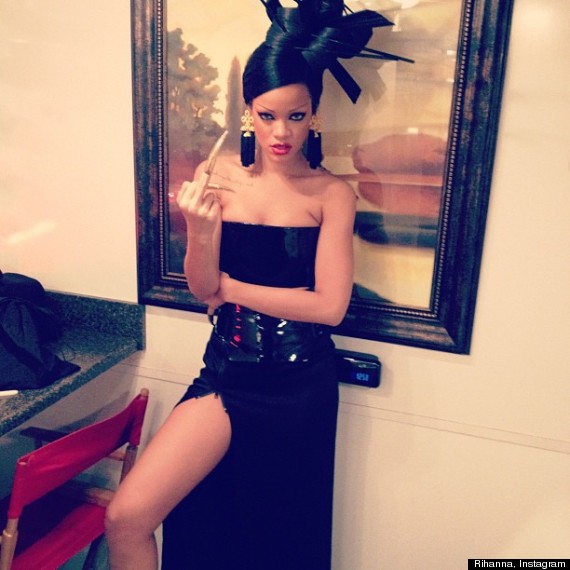 BEFORE YOU GO