For women who grew up in the 80s, the mention of "My Little Pony" will often evoke fond childhood memories of ample playtime spent with the brightly-colored horses.
But for 29-year-old Sarah Butler, the Yorkshire native's My Little Pony collection is a continually growing obsession. Butler has 1,000 ponies said to be worth £20,000 ($31,789) that live in "the pony room," which is devoted solely to her collection, reports the Daily Mail.
But her shrine to the toy doesn't stop there. The pony room comes decked out in My Little Pony paraphernalia including stuffed animals, curtains, a bedspread, a lamp shade and yes, that pink and blue Dream Castle every girl always wanted as a kid. To house the ponies, Butler enlisted her father to build custom wooden shelves.
Butler, like a host of women from three decades ago, first fell for the ponies as a child, but decided to give them away to charity after she grew out of the phase, reports the Mirror.
It was only when she graduated from college in 2003 and realized she wanted something to remind herself of her youth that she rekindled her love of the toys.
"It's just a bright, happy, comforting place that reminds me of being a child but also reminds me of now, because even though I just turned 29, I'm a My Little Pony fan and there's nothing wrong with that" Butler told the Sun.
Check out photos of Sarah Butler's My Little Pony Collection below.
LOOK: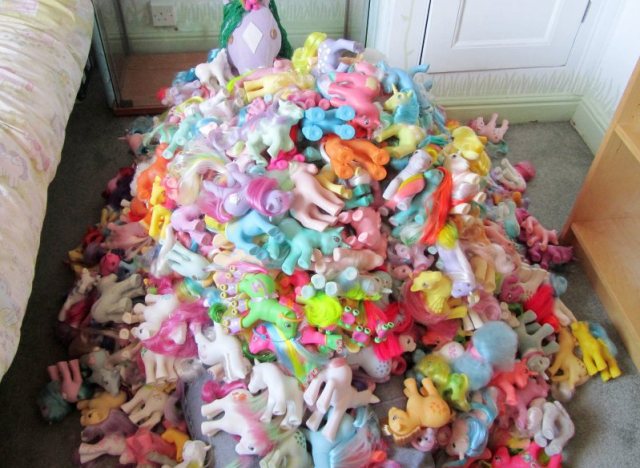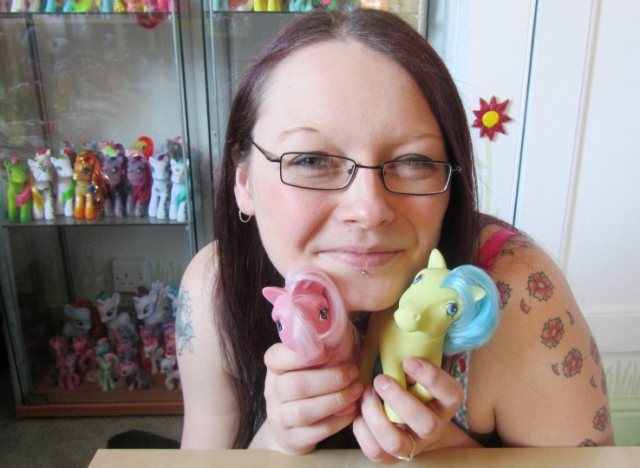 Check out more far out stuff in the slideshow below:
PHOTO GALLERY
Weird News: Strange, But True
BEFORE YOU GO