It's been more than a year since we last saw the likes of Don Draper -- and if you ask us, that's a year too long. Thankfully, we don't have to wait much longer. 'Mad Men' returns to AMC on Sunday at 9 ET with the highly anticipated premiere of season 5, and we couldn't think of a better reason to celebrate. Or, really, a better time to indulge in old fashioneds (rye, of course).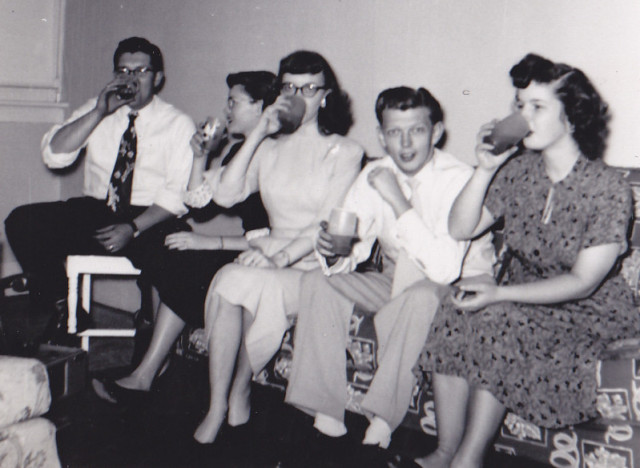 Flickr photo by velvettangerine
We have to tell you: a retro menu is always a crowd-pleaser. We've seen designer-clad diet-obsessed women freak out over vintage appetizers like pigs in a blanket and deviled eggs. And with every other bar pushing 'vintage' cocktails at double-digit prices, it's no longer an odd thing to offer up a manhattan. Don't believe us? Flip through our slideshow, which features highlights from a few real-life 'Mad Men' parties...and, of course, plenty of ideas and recipes for throwing your own soiree.
Plan on throwing a 'Mad Men' party -- or just love vintage entertaining? Don't forget to share your own tips in the comments below.
Have something to say? Be sure to check out Stylelist Home on Twitter, Facebook and Pinterest.
PHOTO GALLERY
Secrets For A 'Mad Men' Cocktail Party