We delight in seeing royals out of their element (Prince William in a cowboy hat, Kate Middleton playing hockey in a dress, Prince Harry acting, well, like a proper royal). So Prince Albert II of Monaco is a good one to keep track of because the prince constantly finds himself in silly situations.
Doubt us? Take a look at his weekend activities with Princess Charlene. The pair is in the midst of a three-day trip to Norway's Lapland, where they are learning about the local Sami people and the impact of climate change in the region.
On Sunday, the trip began in the town of Kautokeino, where the royal couple bonded with the locals by donning traditional Lappish garb. This saw Princess Charlene, she of the sleek beige coats, swallowed up in layers of fluffy white fur and an oversized red plaid scarf (plaid! On a princess!). Prince Albert II wore a silly white fur hat plus a pair of plastic silver sunglasses, which looked totally out of place.
They smiled for cameras and partook in a sleigh ride, cuddled up like royal snow bunnies. We don't think we've ever seen them look so silly and yet so happy.
PHOTOS: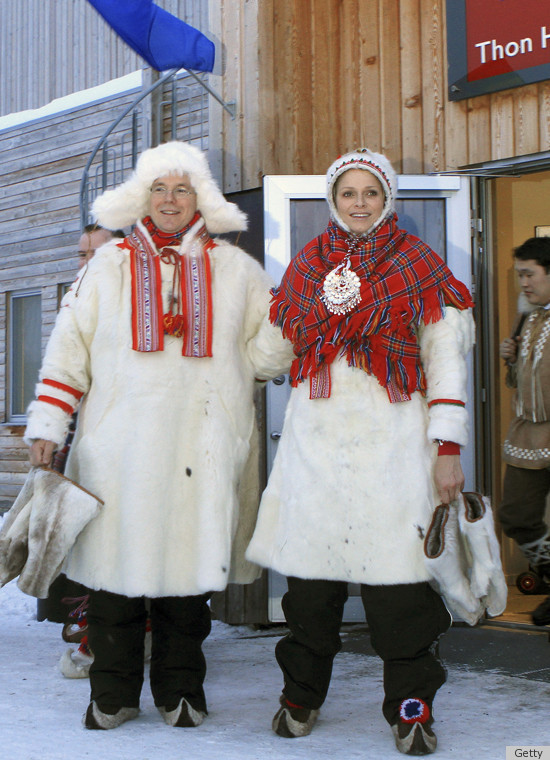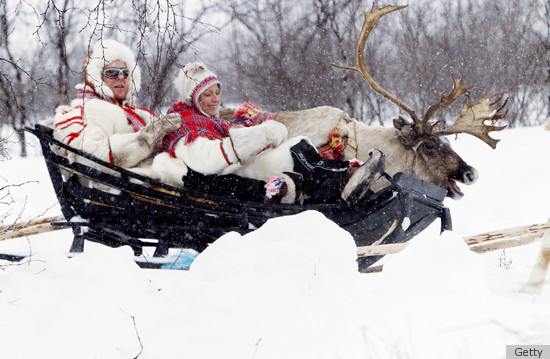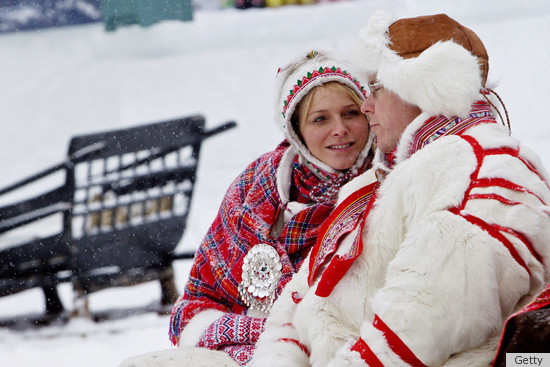 See Princess Charlene's style roundup!
PHOTO GALLERY
Charlene Wittstock Year End Style Report(CLONED)