Hold on tight to that Dior bag, Mila Kunis, because fellow Dior face Marion Cotillard has brought her A-game to the brand's new campaign for Lady Dior handbags.
Peter Lindbergh shot Marion's ad at the Oscar Niemeyer-designed Communist Party headquarters in Paris, a surprisingly popular spot for the fashion crowd; it's also served as the venue for a Prada party and fashion shows for Dries Van Noten and Thom Browne, Women's Wear Daily relays.
Dior chose Cotillard to helm their Lady Dior advertising campaign back in 2009. The luxe brand's other faces include Natalie Portman for Miss Dior Cherie perfume, Charlize Theron for J'adore Dior and Mila Kunis, who signed on in January of this year.
Marion's new spot will debut in May issues of fashion magazines, so get ready for some spring handbag lust! We're already coveting that crocodile and raffia bag below.
PHOTO: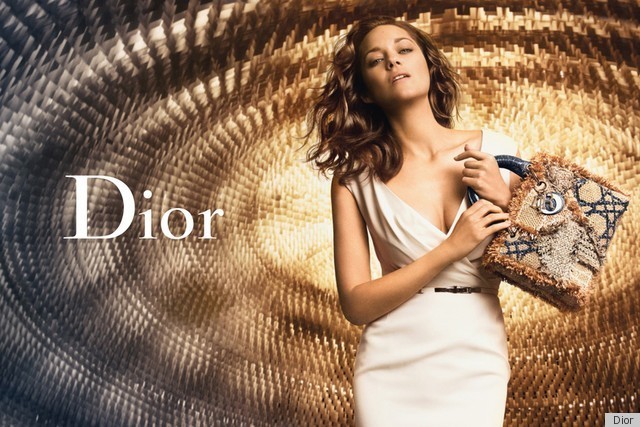 BEFORE YOU GO