"Prometheus", Ridley Scott's first film to take place in the "Alien" universe since 1979, will grace the cover of the May 2012 edition of Empire Magazine.
Empire Magazine says the "cover is shiny, holographic and will shout 'We were so wrong' at you when you open it." (The shouting bit they say is "to be confirmed.") All kidding aside, the buzz for the upcoming Science Fiction epic continues to build as Alien aficionados, sci fi lovers, and Ridley Scott fans eagerly eat up every bit of Prometheus news before the slated June 8, 2012 theatrical release.
The cover labels Prometheus as "the movie event of the year..." which are pretty strong words considering the glut of blockbusters coming out this year including "The Avengers", "The Dark Knight Rises" and "The Hobbit".
Maybe such a billing is partially due to the success of the pre-release marketing. So far, 20th Century Fox and Scott have done an exceptional job teasing and marketing the movie with a constant trickle of information and footage since last fall. It helps that the quality of the trailers so far have done a fantastic job in building suspense, even if some have complained the latest trailer has given too much of the story away.
Without further ado, the cover...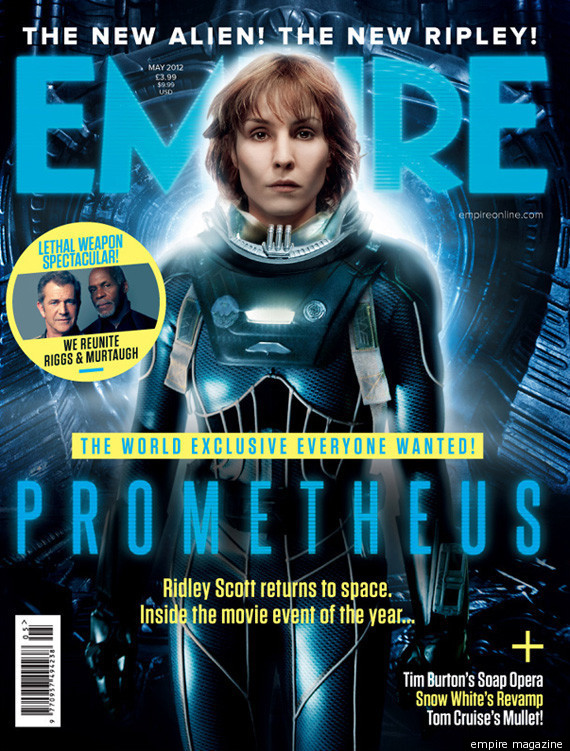 Prometheus Trailer 2
Check out photos from "Prometheus" below: