Hours after hundreds of Dr. Michael M. Krop Senior High students wore black clothing to school, hundreds still gathered for a candlelight vigil to honor slain classmate Trayvon Martin.
Nearly 400 students and staff were joined Monday night at Dr. Krop by Miami-Dade Superintendent of Schools Alberto M. Carvalho and board member Dr. Martin Karp, who spoke to students along with Krop Principal Dawn Baglos, teacher Michelle Kypress, and Miami-Dade Schools Police Chief Charles Hurley, according to the school board.
Students read poetry, sang Ave Maria, and reflected on Martin's life, many still wearing black and others sporting hoodies, as Martin was when he died.
Martin, 17, was killed by a self-appointed neighborhood watchman in Sanford on February 26 while visiting his father. 28-year-old George Zimmerman called police to report the teen, who was returning home from a trip to a nearby convenience store, was "suspicious" as he walked through the gated neighborhood.
Despite being told by a dispatcher not to follow Martin, Zimmerman left his car and a confrontation ensued. Neighbors called 911 to report a scuffle, some cries for help, and gunshots. When police arrived, Zimmerman admitted shooting the unarmed teen but has neither been arrested nor charged.
Miami-Dade Schools said the candlelight vigil was held as an opportunity for his classmates to honor Trayvon's memory. Though students at high schools in Miami-Dade and Broward Counties have held mass walk-outs from class in protest of Martin's death, his mother called the school board to encourage students to petition, pray, and attend rallies instead.
View images from the evening below, and click here for HuffPost's full coverage of the Trayvon Martin case.

BEFORE YOU GO
04/30/2012 3:14 PM EDT
George Zimmerman defense team launches social media campaign.
The defense team for George Zimmerman, the man charged with murdering unarmed teenager Trayvon Martin, has launched a new website, Facebook and Twitter account designed to dispute misinformation and provide "a voice for Mr. Zimmerman."
"We understand that it is unusual for a legal defense to maintain a social media presence on behalf of a defendant, but we also acknowledge that this is a very unusual case," Mark O'Mara, Zimmerman's attorney, wrote on the website, gzlegalcase.com.
O'Mara said that "social media in this day and age cannot be ignored," and that it would be "irresponsible to ignore the robust online conversation" around his client's case.
04/20/2012 3:17 PM EDT
Judge Grants George ZImmerman Bail
A Florida judge has granted bail for George Zimmerman, the Florida neighborhood watch captain accused of second-degree murder in the shooting of 17-year-old Trayvon Martin.
Circuit Judge Kenneth Lester set Zimmerman's bond at $150,000, but said he would not be released today, pending deliberations about the terms of the release.
The bail hearing featured dramatic testimony from Zimmerman, who took the stand and offered an apology to Martin's parents.
"I wanted to say that I am sorry for the loss of your son," Zimmerman said, adding that he did not know how old Martin was or that he was unarmed.
"I thought he was a little bit younger than I am," he said. "I did not know whether he was armed or not."
04/18/2012 6:23 PM EDT
Judge in case steps down due to concerns over conflict of interest.
The judge who was set to preside over the trial of George Zimmerman in the killing of Trayvon Martin has stepped aside.
Jessica Reckseidler's recusal from the trial comes after Mark O'Mara, Zimmerman's attorney, suggested that her husband's job as a partner to Mark NeJame, a CNN legal analyst covering the trial, represented a conflict of interest.
NeJame was initially contacted by Zimmerman's family to represent him, but NeJame suggested O'Mara.
The new judge in the case will be Kenneth R. Lester, Jr., who has presided over several much-covered cases, including ordering the release of a schizophrenic woman from a state mental hospital after she was found not guilty by reason of insanity in the shooting deaths of her parents and sentencing an ax murderer to death after he killed a 71-year-old man. According to the Orlando Sentinel, Lester is popular among attorneys and is known for acting quickly.
The judge who would have been next in line to handle the Zimmerman case after Jessica Reckseidler could not take on the case because he had previously worked with O'Mara, Zimmerman's attorney.
04/18/2012 6:22 PM EDT
Michelle Obama: Martin's death a 'tragedy.'
First lady Michelle Obama says her "heart goes out to the parents" of 17-year-old Trayvon Martin, the unarmed teenager who was fatally shot by a neighborhood watch volunteer in Florida.
Mrs. Obama says in an interview with NPR that all parents understand "the tragedy of that kind of loss." Martin was shot by neighborhood watch volunteer George Zimmerman, who has claimed self-defense.
The first lady says it's important "not to lose sight of the fact that this is a family that's grieving and there's been a tremendous loss." She says, "we all have to rally around that piece of it."
Police initially didn't charge Zimmerman in the Sanford, Fla., shooting, leading to nationwide protests. Zimmerman was charged with second-degree murder last week.
04/18/2012 6:18 PM EDT
Scrutiny for Sanford puts cramp on small businesses.
As scores of media personnel and activists descended upon the area, residents and businesses found themselves facing very public scrutiny and a growing fear that the community was harboring a racially hostile environment -- which prompted locals to cut back on their normal routines, including shopping. "There was an air that the community was on the verge of bad activity or violence and that is not the case," Nicholas Mcray, Sanford's director of economic development, said. "There was never any kind of trend of violence, but that was the perception put out by the media."
While it's been weeks since the shooting, the small businesses that make up Sanford's historic downtown continue to suffer, with some businesses seeing up to a 50 percent drop in activity. "A few convenience retailers are seeing a 2 to 3 percent increase, but the downtown area is really taking a hit," Mcray said.
04/18/2012 6:16 PM EDT
ALEC, lobbying group behind Stand Your Ground laws, changes tack.
The American Legislative Exchange Council, the controversial corporate-sponsored lobbying group whose push for "stand your ground" gun laws and voter ID legislation ignited grassroots protests, announced Tuesday that it is getting out of the social policy field to focus on core economic issues.
Corporations associated with ALEC had been under siege from public interest and civil rights groups who demanded they cut ties with ALEC, most recently because of its successful push to pass "stand your ground" legislation in multiple states. Florida's version of that law has been cited as a reason why neighborhood watch volunteer George Zimmerman was not initially charged in the deadly shooting of 17-year-old Trayvon Martin.
Several companies -- including Coca-Cola, Pepsi, McDonald's, Kraft and Intuit -- had already distanced themselves from ALEC before Tuesday's surprise announcement.
04/11/2012 8:42 PM EDT
George Zimmerman arrives at jail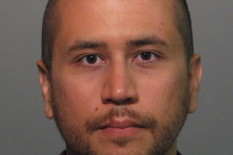 The Associated Press is reporting that Zimmerman has arrived at jail.
04/11/2012 7:04 PM EDT
George Zimmerman charged with second-degree murder, in custody
Florida special prosecutor Angela Corey announced that George Zimmerman has been charged with second-degree murder.
According to CNN, Zimmerman turned himself in and has a new attorney, Mark O'Mara. During a press conference on Tuesday afternoon, he former employees announced that they had lost contact with Zimmerman and would no longer be representing him in the case.
If convicted, Zimmerman could face life in prison.
04/11/2012 3:06 PM EDT
Reports: Zimmerman to be charged in Trayvon Martin's death.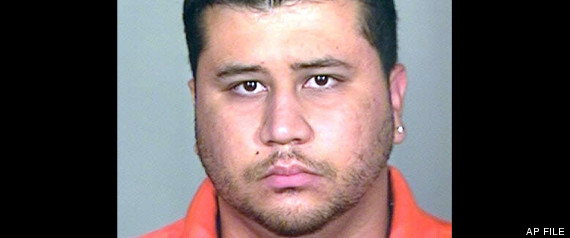 A day after George Zimmerman's attorneys stepped down because they had lost contact with him, the special prosecutor in the case will bring charges against him, according to reports.
The Washington Post is reporting that special prosecutor Angela Corey will announce charges against Zimmerman for his role in Trayvon Martin's shooting death. Earlier this week, Corey said she would not convene a grand jury in the case. Under Florida law, only grand juries can issue murder charges, which means that Zimmerman will face lesser charges.