"A Look Back" is a daily column that highlights a moment from fashion's fabulous past. Today's pick is of Anita Pallenberg with her then-boyfriend Keith Richards in 1969. The Italian-born model, actress and fashion designer met The Rolling Stones in 1965, and became a permanent fixture of the rock and roll scene. She dated both Brian Jones and Keith Richards and appeared in Jean-Luc Godard's documentary Sympathy For The Devil singing backup vocals with fellow rock princess Marianne Faithfull. Her life of excess with Mr. Richards was no secret; she frequently made headlines for her love affairs and drug arrests. Her fashion sense, on the other hand, left a more positive mark and continues to influence bohemian aficionados (who can forget Kate Hudson's music devotee style as a "band-aid" in Almost Famous?). What do you think of her groupie look?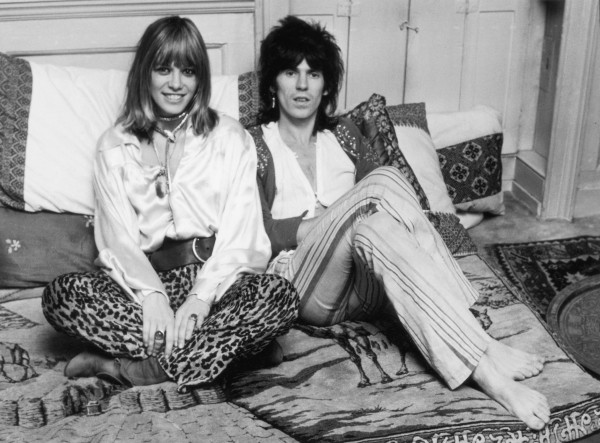 Getty Images
Shop the look and check out more from our A Look Back archives: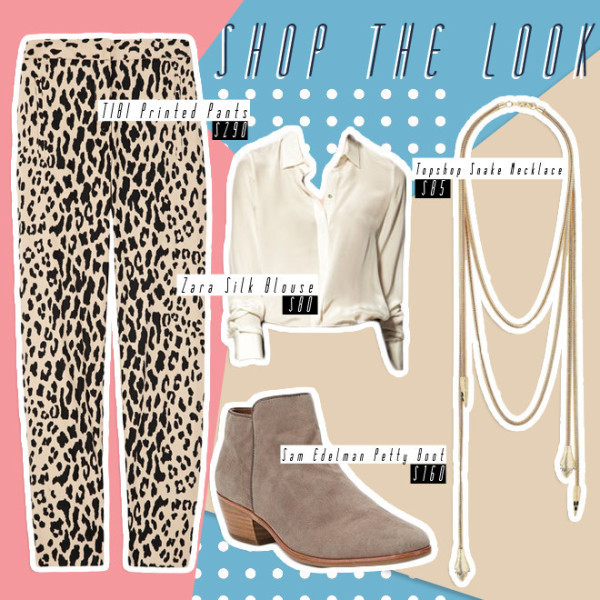 Tibi Leopard Pants, Topshop Snake Necklace, Sam Edelman Petty Boot, Zara Silk Blouse
PHOTO GALLERY
A Look Back
Want more? Be sure to check out Stylelist on Twitter, Facebook and Pinterest.