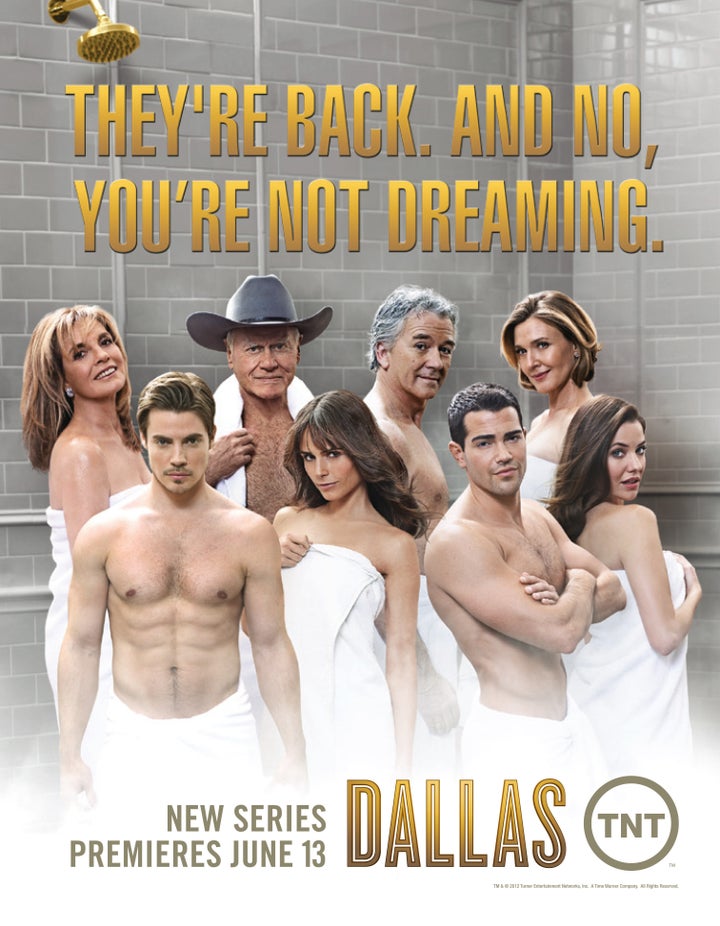 You're not dreaming: The cast of TNT's "Dallas" 2012 reboot is naked. Together.
In an homage to the famous shower scene during the original series' eighth season -- in which Bobby Ewing (Patrick Duffy), lathered up and greeted Pam, revealing all of Season 8 was a dream -- TNT had its stars, both new and old, strip down to towels to promote the show's revival.
TNT's "Dallas" picks up years after the original series ended. Original series stars Duffy, Larry Hagman and Linda Gray are joined by a new crop of young Hollywood actors including Jordana Brewster, Jesse Metcalfe and Josh Henderson. Metcalfe plays Christopher Ewing, the adopted son of Bobby and Pam. Henderson plays John Ross Ewing III, the son of J.R. (Hagman) and Sue Ellen (Gray) Ewing. Expect the younger Ewing boys to clash just as much as J.R. and Bobby did, and not just when it comes to oil.
Check out the full version of the photo below.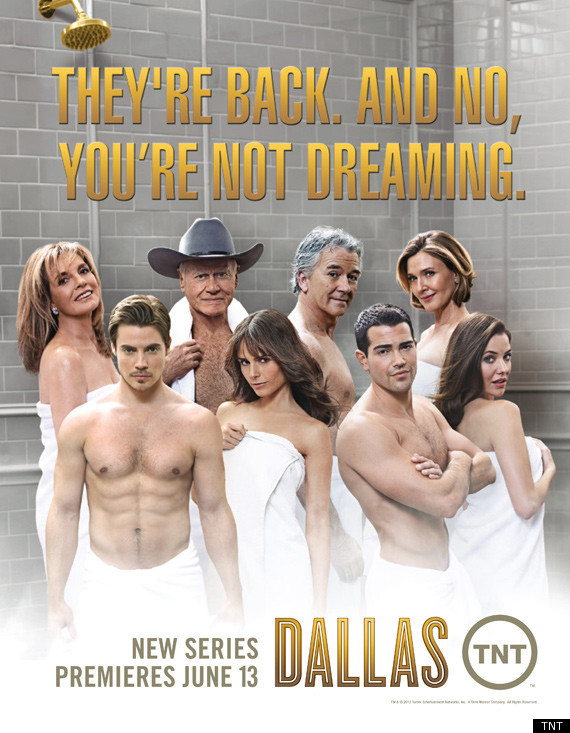 BEFORE YOU GO