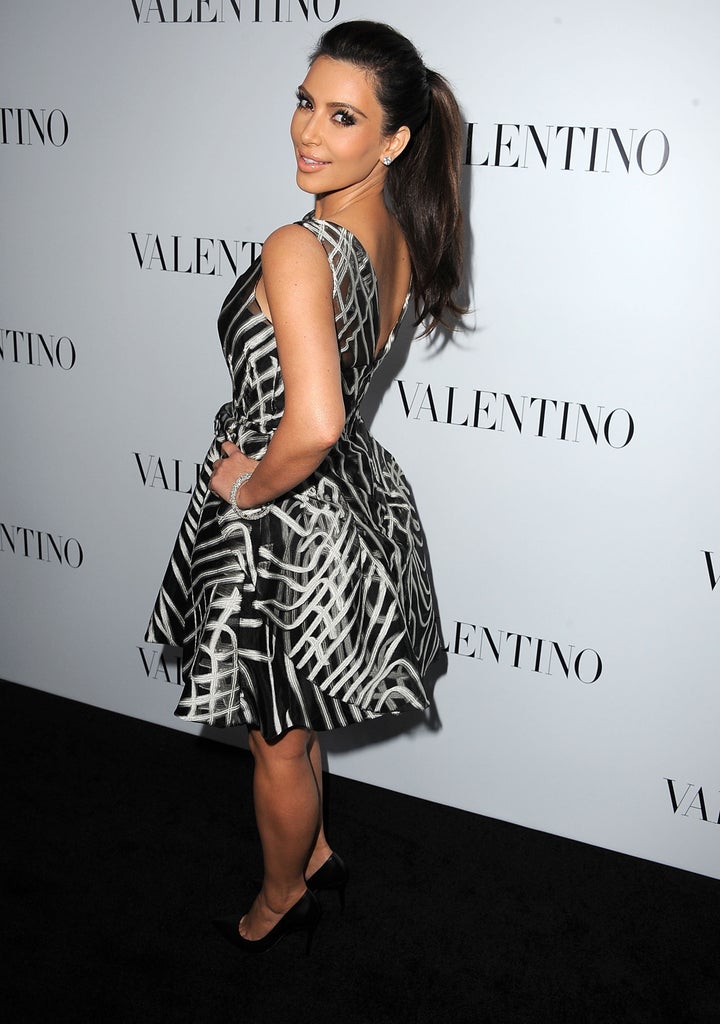 Kim Kardashian is known for her curves, but the reality star is trying to trim down.
"I figure, I'm single. Now is the best time to get in shape," she explained at a Dress for Success charity event on March 22, explaining that she's been working out twice a day -- with early-morning runs on the treadmill and strength training at night.
Kim trains with Gunnar Peterson and she wasn't kidding about the double dose of daily workouts. On Monday the star tweeted she was having a "late night workout" at 1:25 a.m and after just a few hours of sleep she was back at it, tweeting, "Up early to get this workout in! Get fit or die trying ;-)" and "Arms and Abs today."
No doubt the hard workouts help Kim take her mind off of personal troubles. "I'm so ready, emotionally, for this to be over," she told the magazine of her long, drawn out divorce from NBA player Kris Humphries.
Although she may be ready to move on, Humphries reportedly isn't ready to sign any papers until he gets his money's worth. E! News is reporting that the 27-year-old is holding out for $7 million with the promise he'll stay quiet and won't publicly speak of their marriage ever again.
"Kris is dragging it out. Kim is ready to move on, but Kris is hoping that stretching it out will get him even more money," the source told E! News, adding that there is a fair offer on the table but Kris won't sign the papers.
PHOTO GALLERY
Kim Kardashian: A Year In Review
BEFORE YOU GO