In case you're behind on your UK news and hadn't heard, this year marks Queen Elizabeth II's Diamond Jubilee, her 60th year on the throne.
There have been gifts, trips and those Royal Tours to celebrate the majestic milestone. Now fashion is getting into the game, with Harper's Bazaar UK celebrating "Britain's idiosyncratic cultural royalty," Queen of Fashion Victoria Beckham.
As Bazaar is quick to point out, it was the first British mag to cover Beckham as a fashion designer back in December 2009. Back then, her fashion career was billed as the "new love in her life" and the former Spice Girl spoke about designing in more tentative terms: "I just want to learn as much as I can. I was always pushed into the theatre and dance –- it's just taken me a long time to figure out what I wanted to do."
Now she's on sure footing, as her recent fashion shows and feature in Vogue's April 2012 issue have shown. That's mainly because she's thrown herself into the job with full force, telling Vogue that she and hubby David Beckham haven't taken a vacation together, just the two of them, in three years (in other words, since that initial Harper's Bazaar UK story in 2009).
But, like a true royal, she's handled all the pressure with aplomb. See her latest cover below (better picture coming soon!) and head to HarpersBazaar.co.uk to read more.
PHOTO: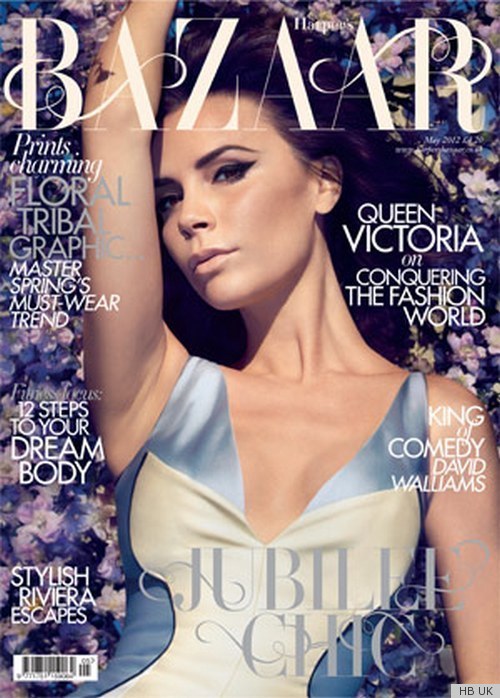 See Victoria Beckham's style evolution!