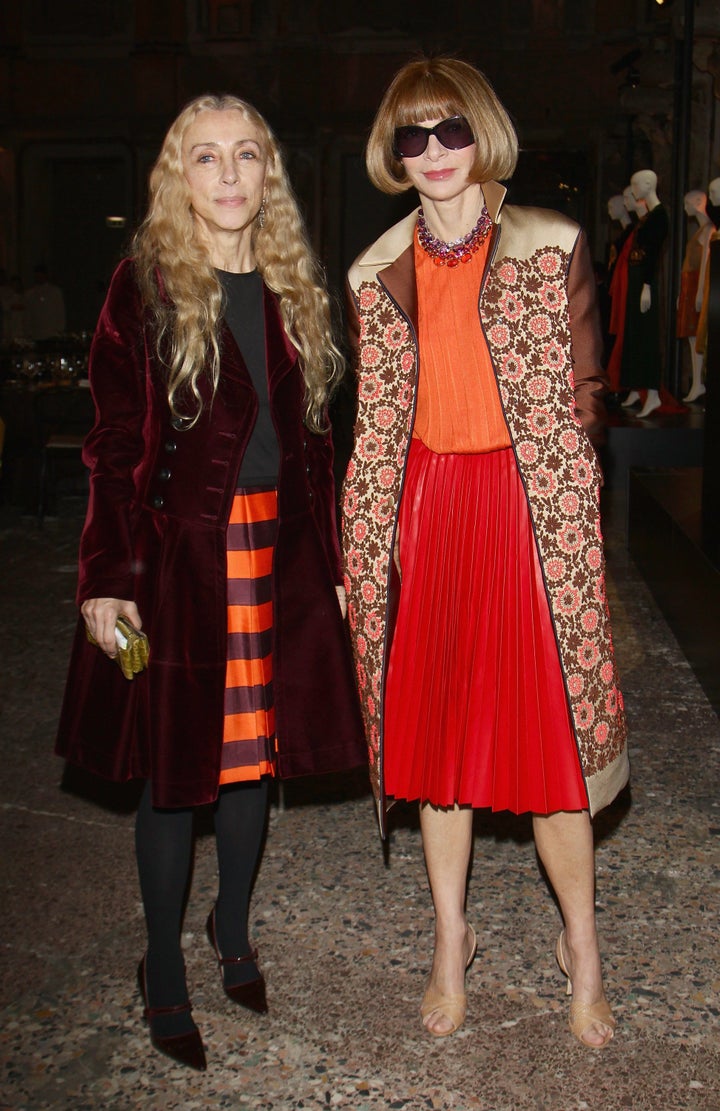 Here's a head-scratcher: either Vogue Italia is pulling a prank, or else they really don't seem to know whether their editor-in-chief, Franca Sozzani, is married or not.
The fashion bible's website just published a scan of a gossip column in a Ugandan newspaper showing Sozzani seated at dinner with Ugandan oil tycoon Charles Mbire. The paper identifies Sozzani as Mbire's wife and the party as a lavish "birthday bash" that Mbire threw for Sozzani, his spouse.
That can't be true, right? To our knowledge, Franca has enjoyed being unmarried, but that's the most we know about her love life. Perhaps the paper incorrectly identified Franca as Mbire's wife, and Vogue Italia is just playing tongue-in-cheek about it. But what's perplexing is what they say next:
It's currently not possible to contact the Editor: she's not responding to emails or calls. We can only report the news as it appeared in a Ugandan newspaper, which someone made a scan of this morning, while we're waiting for confirmation or denial.
Hmm. Maybe Franca (who's a HuffPost blogger) has been keeping an international love affair under wraps. Or, is this just Vogue Italia poking fun at the tabloid swarm that often surrounds public figures' love lives? Franca's been tweeting this morning, so we know she's not totally off the radar.
We've contacted Vogue Italia and Franca's office for comment and we'll definitely update you when we find out the story. In the meantime, tell us what you think is going on in the comments.
UPDATE: Franca's office told us that they "tried to reach her, but she is travelling back to Italy" and that they'll have news "tomorrow, most probably."
UPDATE #2: Franca's office says that the editor in chief was deluged by phone calls once this story hit. But Sozzani "confirms that the civil status she prefers is that of being single."