For her last courtroom outing ever (well, we hope), Lindsay Lohan was gleeful and glowing (with her new red hair!). She also was totally covered up, a look she's found to work for her in courtrooms past.
It was a smart move, of course, to demonstrate maturity and restraint, sartorial and otherwise, as the judge officially ended her supervised probation today. Yet we couldn't stop thinking how familiar LiLo's outfit looked, like we'd seen it somewhere before.
And then we realized. We have seen this outfit before... on Nancy Pelosi.
From the strong shoulder and the under-the-bust buttoning of the jacket to the straight leg pants and the rounded necklace, Lindsay's ensemble is totally giving us a Pelosi vibe. Whether that's a good thing or a bad thing, we'll let you decide -- check out the pics below.
PHOTOS: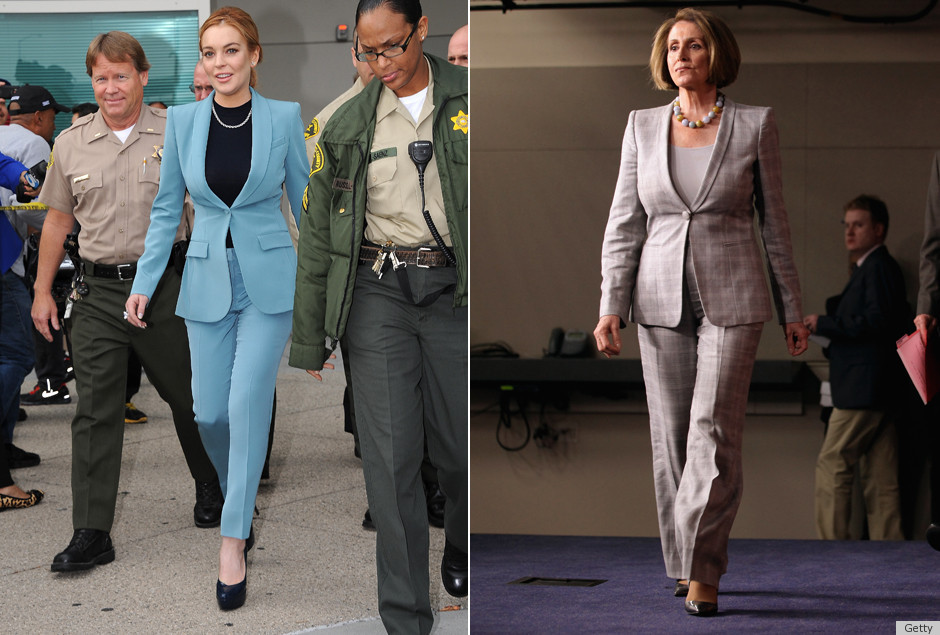 See Lindsay's style evolution!