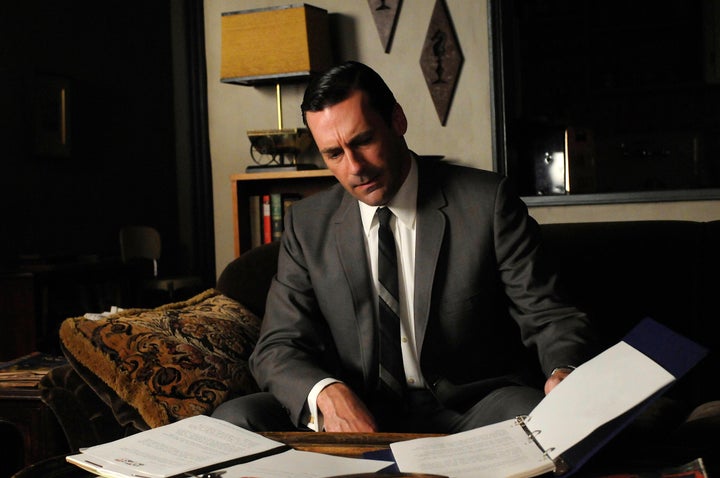 Last Sunday, AMC rewarded fans, who'd waited 17-months for "Mad Men's" season five return, with an answer to their long-awaited question: Did Don Draper -- whose post-divorce life was characterized by sex and self-loathing -- marry Megan, the young secretary who said "yes" to his hasty proposal at the end of season four?
Yes, he most certainly did. But the dashing ad man doesn't necessarily have the best track record when it comes to marriage. His marriage to Betty was marked (and ultimately marred) by infidelity and secrecy. Will those same shortcomings taint his relationship with Megan?
Only time will tell, but Don's not the only character on the show to have loved and lost. Click through the slideshow below to learn about other "Mad Men" divorcᅢᄅs.