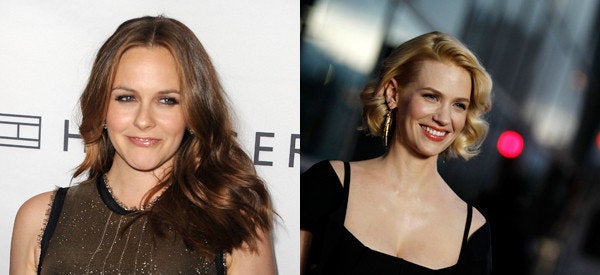 "TMI!" That's the reaction some onlookers are having to the recent slew of celebrity parenting news.
Actress Mayim Bialik's new book about attachment parenting, "Beyond the Sling," has placed the star's parenting philosophy squarely in the public sphere. Bialik -- who is a proponent of co-sleeping and (more controversially) refuses to use diapers -- stood up for some of her views in a debate on HuffPost Parents earlier this month.
Are you interested in the advice (or antics) of celebrity parents or moms- and dads-to-be? Or do you think these stars should keep their philosophies private? Let us know in the comments below.