Since Ashley Greene is the new face of DKNY, it seems only natural that she would sport the brand from top-to-bottom during a press event.
The Twilight star showed up to a photo call and meet-and-greet at Macy's Herald Square on Thursday in a red ruffle blouse, camel-colored leather skirt and (faux?) fur animal print jacket - a mix from the Pre-Fall and Fall DKNY collections.
And while we think Greene looked stunning at the event, we're a bit perplexed about the cropped jacket. It's cute but seems a little too boxy on top of the sleek ensemble -- especially after we got a glimpse of her without the jacket, looking tres chic.
But that's just our opinion! Check out the pics below and tell us what YOU think.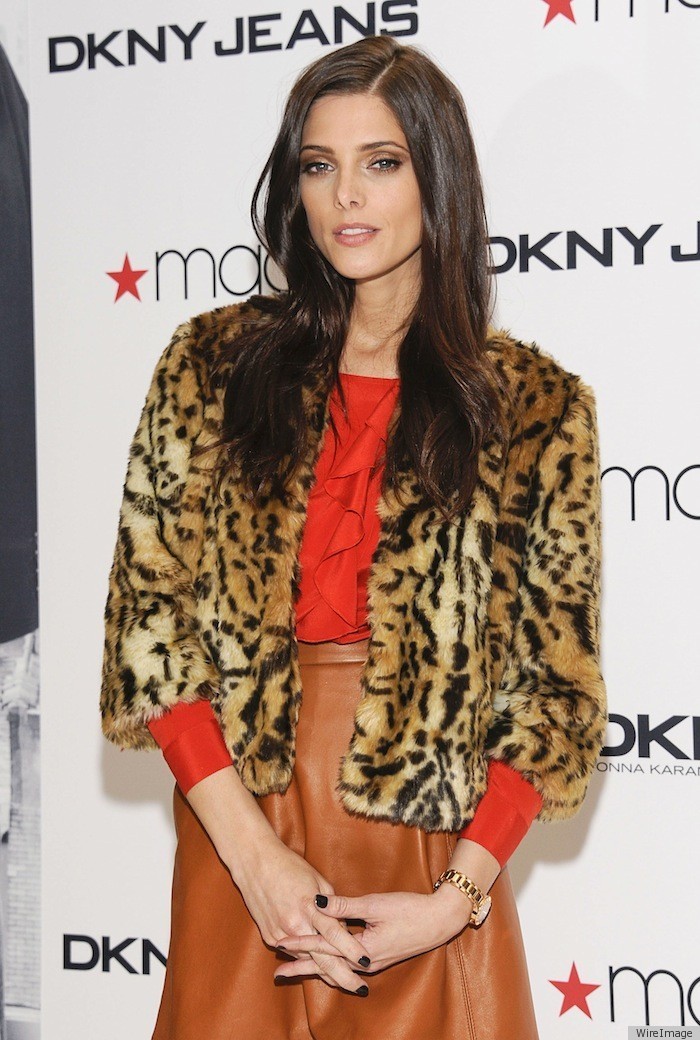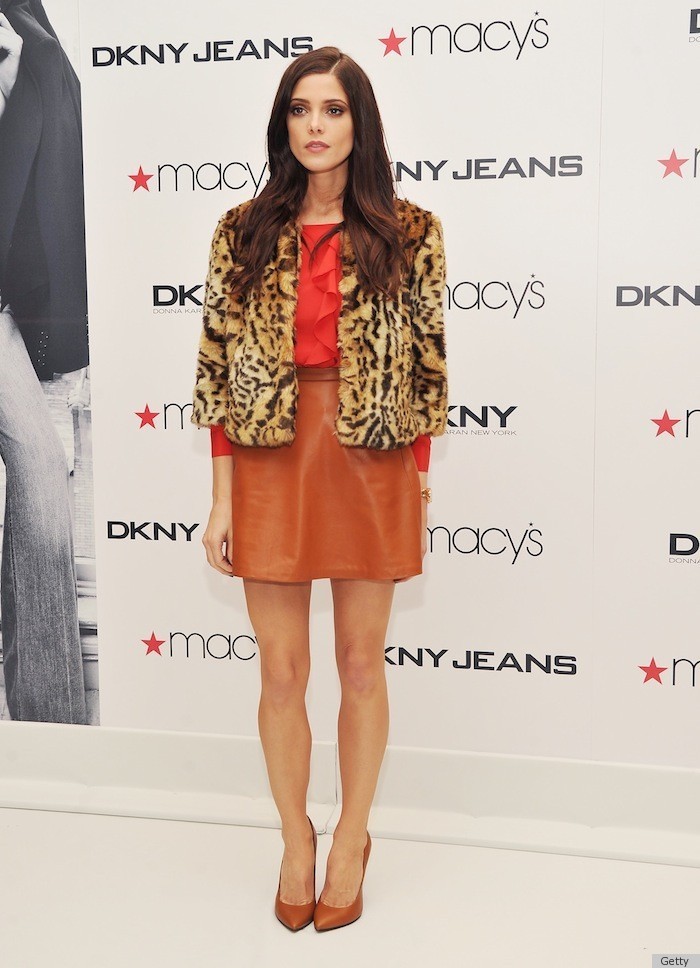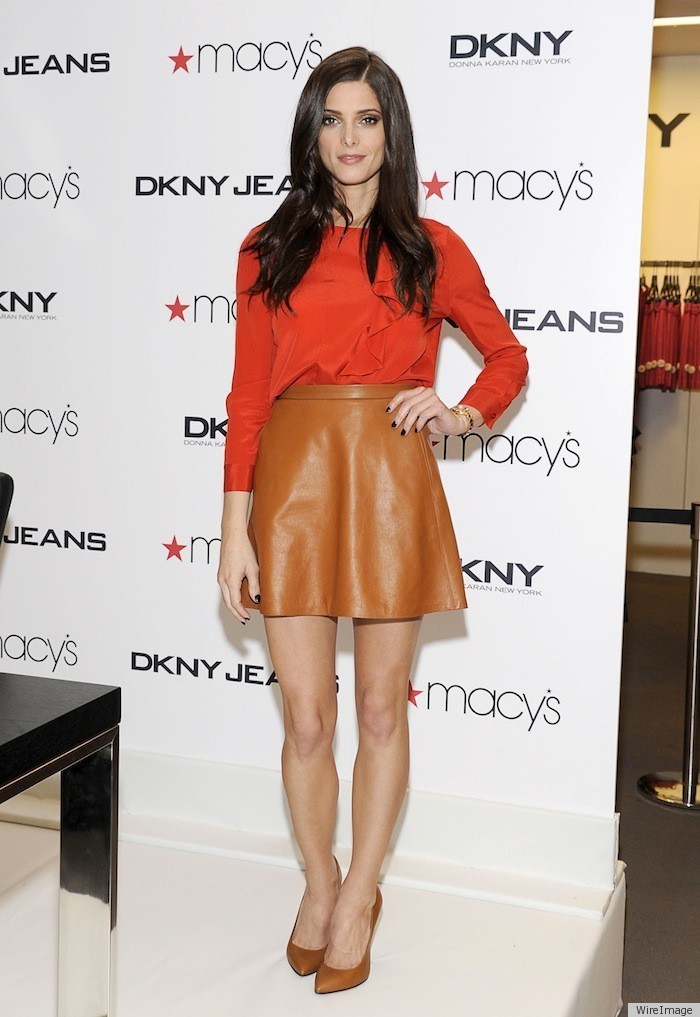 BEFORE YOU GO
Click through our slideshow to see Ashley's style evolution!