Fresh off the heels of Mayor Bloomberg's grand announcement that the city would be opening five new soundstages, comes news that a record number of television drama pilots are currently being filmed right here in New York.
According to Deadline, 11 pilots are shooting this season, up from nine last year and ZERO in 2010. Which all translates into why New York is yet again superior to Los Angeles! The major uptick in drama pilot production signals the first time New York has eclipsed our west coast rival, all part of a lovely trend that follows last summer's record-breaking 23 television series being filmed in New York.
Our introduction to the 11 pilots contributing to our new source of pride:
666 Park Avenue ABC
This "supernatural-tinged" show will reportedly star Vanessa Williams and "Grey's Anatomy"'s Rachel Taylor. It will focus, like so many other shows, on the drama of living in luxury apartments in the Upper East Side.
The Carrie Diaries CW
We'll keep mum over whether or not this drama is jumping the "Sex and the City" shark, but this prequel to the popular series is generating much buzz with the show's leading lady AnnaSophia Robb (see below).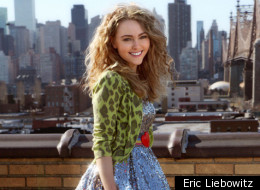 Gotham ABC
Newcomer Megan Ketch has snagged the lead role in this crime-fantasy drama that unlocks secrets to New York's mysterious history.
Golden Boy CBS
Heard of Theo James? Probably not. What about Kemal Pamuk, the dashing Turk who scandalously took Lady Mary's virginity in "Downton Abbey?" There we go! James, who played Pamuk, will be starring in CBS's new cop drama about a rookie officer making his way to police commissioner. Hear that Ray Kelly? Americana ABC
Explore the dramatics of legendary fashion designer Robert Soulter and his family business with this new ABC show, which will also star "Terranova's" Christine Adams who will reportedly play Soulter's ex-supermodel wife.
Guilty Fox
Oscar winner Cuba Gooding Jr. joins the cast of Fox's new legal/crime drama about an attorney who uses unorthodox methods to crack puzzling cases.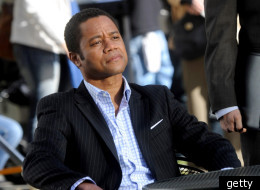 Trooper CBS
This Jerry Bruckheimer produced television show casts Mira Sorvino as an ordinary mom turned state trooper. The series has reportedly been filming in Kaufman Astoria Studios in Queens.
Elementary CBS
This modern-day take on the classic Sherlock Holmes will star Lucy Liu as Watson. Apparently the show has been spotted filming all around the city, including the Financial District and in Queens. Roland Emmerich ABC
This Roland Emmerich produced television show has yet to get a name, but it apparently involves an astrophysicist, assassination attempts on New York senators, and being the "chosen one."
Notorious NBC
NBC is trying their luck with their latest take on drama, murders, and undercover beauties with "Notorious" starring Meagan Good. Bowery Boogie recently caught producers scouting the Lower East Side for an apartment to film scenes for the upcoming drama.
Baby Big Shot CBS
This legal drama focuses on a working-class woman making her way at a fancy New York City law firm.