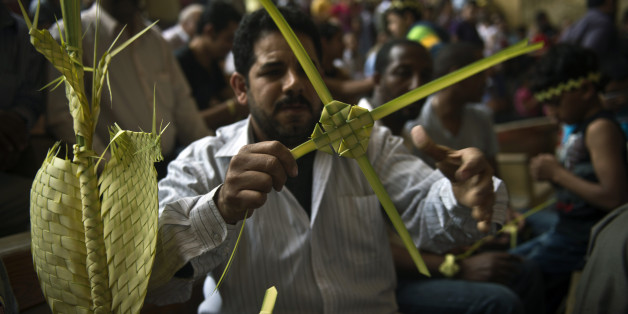 Palm Sunday is a Christian feast that marks the beginning of Holy Week and commemorates Jesus' triumphant entry to the city of Jerusalem. In 2012, Palm Sunday will be celebrated on April 1, 2012.
To celebrate the occasion, many Christian churches -- both Catholic and Protestant as well as the Eastern churches -- distribute palm leaves to congregation members who then carry them in a procession either inside or outside of the church. Often the palm fronds are knotted or woven into small crosses that can be kept by individuals in their homes. The palm leaves are often returned to the church to be burned in the next year's Ash Wednesday rituals. In parts of the world where palm leaves are not easily available, these are substituted by leaves of native plants.
Singing songs in church is an important Palm Sunday tradition. Below are some of HuffPost Religion's favorites.
PHOTO GALLERY
Palm Sunday Hymns
Important Holy Week dates
Maundy Thursday (also Holy Thursday) -- April 5, 2012
Good Friday (also Black Friday) -- April 6, 2012
Holy Saturday -- April 7, 2012
In 2012, Easter is celebrated on April 8, 2012.
BEFORE YOU GO