While the world is waiting with bated breath for Jessica Simpson's bundle to arrive, we thought up a tonic to soothe your baby-crazies.
Though many speculated that Simpson had a bun in the oven, Simpson stayed mum on her reported pregnancy. Eventually, she announced on her website that she and her fiance Eric Johnson were in fact with child. Since then, she's certainly learned to embrace her bump, even baring it all on the cover of Elle's April issue.
So, like we did back when Jay-Z and Beyonce lit the baby world on fire, we consulted Morph Thing to create a computer generated bundle of joy for parents-to-be.
We give you Jess and Eric's newborn baby! (Nicknames could range from Simp-John, Jeric, Ericca -- the sky's the limit!)
PHOTO: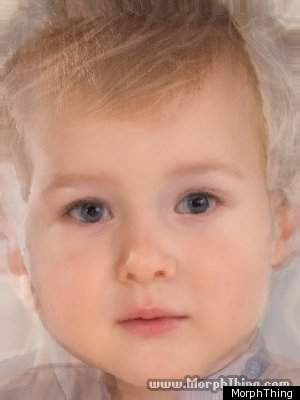 Check out photos of Simpson throughout her pregnancy below:
PHOTO GALLERY
Jessica Simpson's Baby Bump
BEFORE YOU GO