Although it's still freakishly cold, we're craving some spring colors for our bedraggled nails. So we were psyched when we read about Prabal Gurung's new collab with Sally Hansen.
The designer's Spring 2012 collection was full of psychedelic purple and turquoise graphic prints on fresh white backgrounds and Sally Hansen has expertly transferred the designs onto pre-polished, press-on adhesive strips. The two styles, Sweet Marble Floret and Good Morning Glory, are Prabal prints writ small -- and cheap. Each package is just $9.99.
Which begs the question: why aren't all our favorite fashion prints on nail decals? Below, check out Prabal and Sally Hansen's new collab as well as the prints we'd love to see on our nails!
PHOTOS: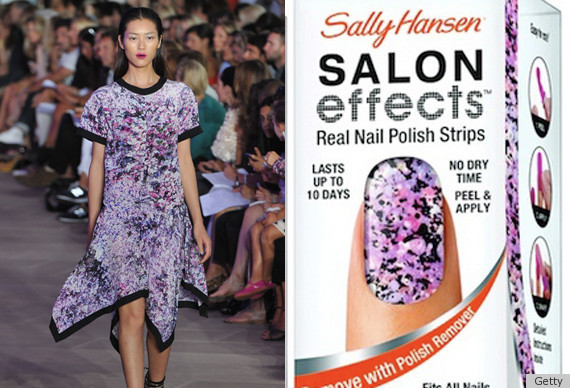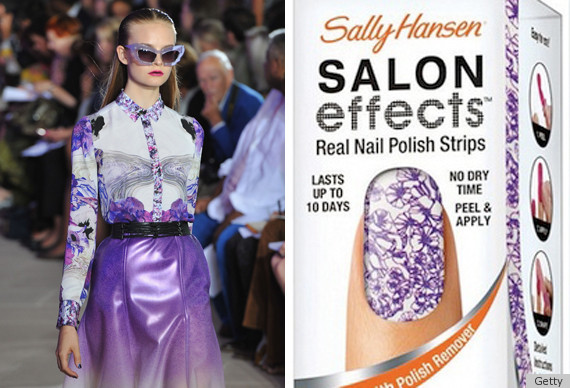 PHOTO GALLERY
PRINTS WE LOVE