Sinning heels are so hot right now.
Last week we brought you the magic (?) of the Christian Louboutin "Sex" shoes, a pair of $1400 pumps that spell out the letters S-E-X when the wearer stands with her feet together. (The straight guys we polled weren't so stoked about them.)
But not to be outdone, Prada has come out with its own take on salacious stilettos. One of our fave footwear blogs, Sea of Shoes, spotted these Prada smoking sandals.
No, not like those trendy "smoking"-style slippers, or the famous Yves St. Laurent Le Smoking jacket. Prada designed their heels more literally, with giant pink lips on the toes that irreverently dangle (leather) cigarettes, complete with plumes of leather smoke.
What's next? Shoes that proclaim, "I'M BREAKING CURFEW RIGHT NOW"?
They'll cost you $890 at Nordstrom, and they're also available in white.
Check out the sandals below and tell us if your toes will be taking a smoke break in the poll.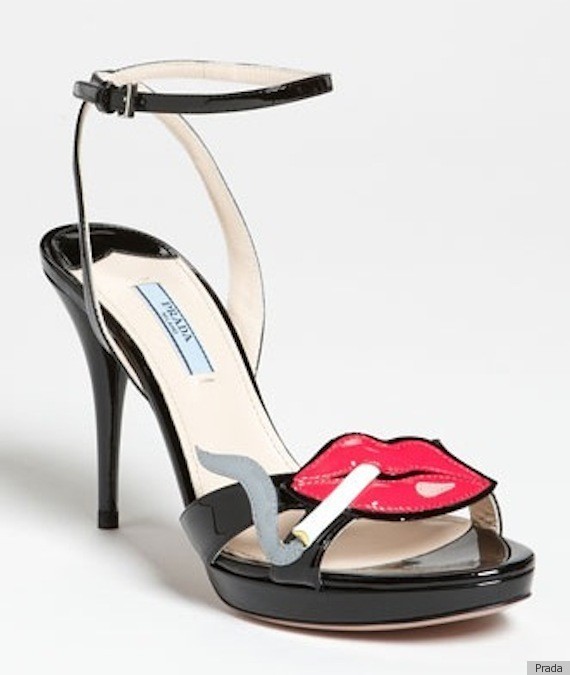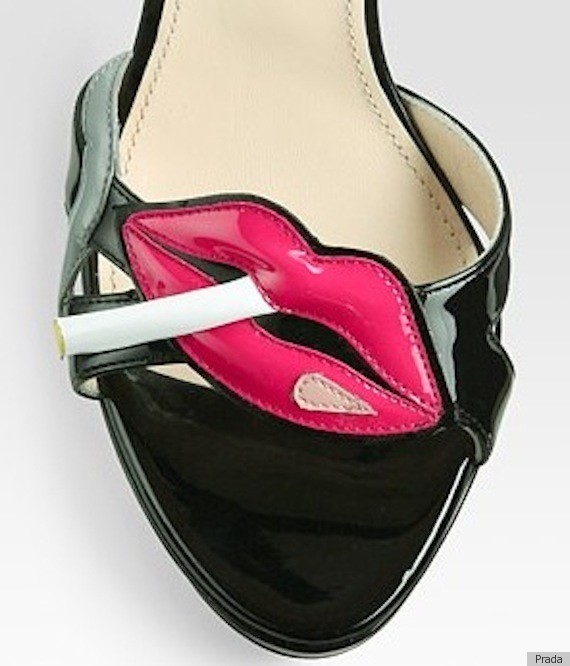 BEFORE YOU GO