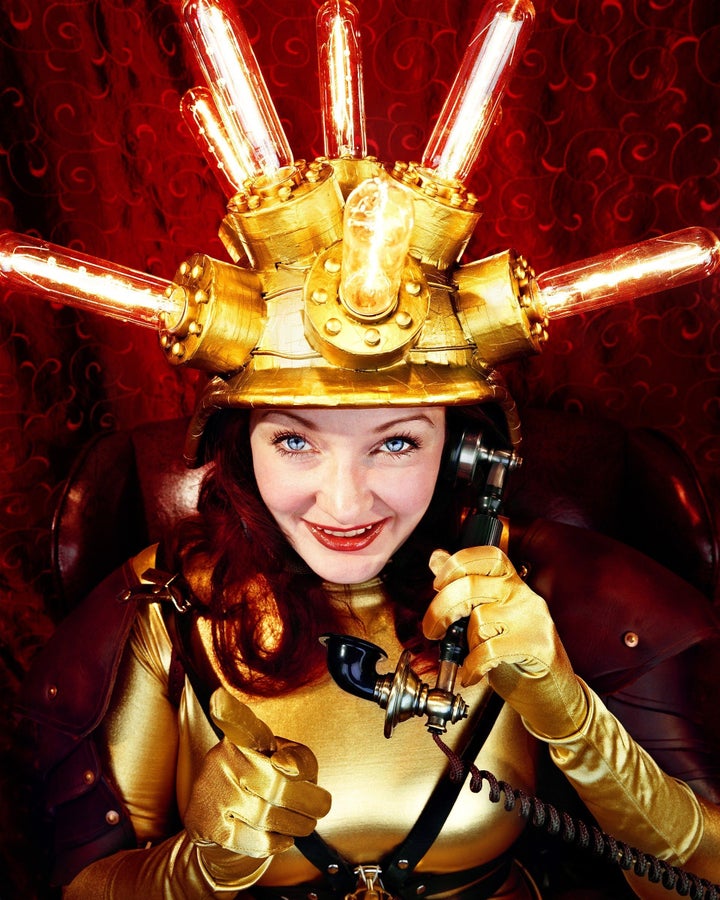 WASHINGTON -- Where are our flying cars? How about our elevators to the moon, or flight attendants with six arms?
Artisphere is hosting a new exhibition featuring 15 artists' visions of what future space travel was predicted to be, back in the 20th century.
The exhibition includes a Space Invaders battle come-to-life, a "love gun" set to "stunning" (the gun seems to render astronauts invincible in their powers to seduce), a woman in a gold suit with a hat that has light bulbs stemming out of it -- and then there's more astronauts zipping into the sky to meet Jesus.
The images are completely delightful. They also make us remember that once upon a time, right around when Space Invaders was first coming out, we were convinced our Earthly futures would include flying cars.
Oh, wait -- they're in the video below! Maybe that love gun is just around the corner, too.
BEFORE YOU GO