Elizabeth Peyton makes accessible paintings of celebrities she admires. She is known for portraying androgynous male rock stars like Kurt Cobain, David Bowie and Keith Richards. In an age where art often gains praise for edgy subject matter or experimental materials, Peyton's simple yet generous project is to some frustrating, to others magical.
The Connecticut-born painter made it big in the 1990s for her pretty boy rock portraits. Her works contain the pure love that is mostly reserved for the relationship between teenage girls and their heartthrob idols. Peyton told the Guardian of her time at the School of Visual Arts in New York: "If you were making paintings you'd do it in an ironic way, or you would talk about how it was wrong to make paintings. But I thought, 'That's dumb.'" Her subjects are so close -- there is an immediacy to her work that comes from bridging that distance between admirer and admired. Often celebrities are depicted as near-perfect deities or as trash, but in Peyton's works they are treated as artists, popular because they influence and inspire us. And yet, there is still a strong sense of humanity in the work, as evident in the modest size of Peyton's canvases.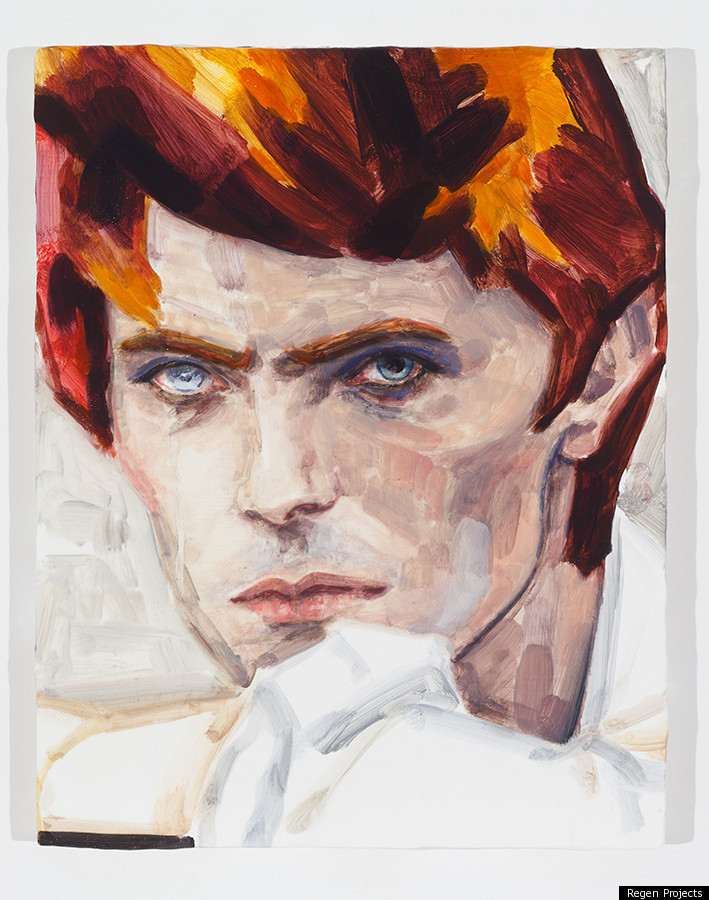 Peyton is often compared to Andy Warhol in her passion for human greatness via the celebrity. But pegging her merely as an insider painting other insiders would be a mistake. In an interview for the New Museum Peyton expressed her pure project to make art, art that was "something magical and totally in itself." In this new series, we see less A-listers and more people working behind the scenes -- from famous tattoo artists to fellow artists; there's also a mix of formats: paintings, prints, and works on paper. We're interested in seeing who Peyton paints next.
Peyton's solo exhibition runs from April 5 until May 12 at Regen Projects in Los Angeles.
Do you think there is magic in Peyton's works? Let us know your opinion in the comments.
PHOTO GALLERY
Elizabeth Peyton