Cute overload!
Hilary Duff gave fans a sneak peek at her new bundle of joy -- baby Luca. The new mom gave birth on March 20 and is clearly head over heels in love with her son.
The proud 24-year-old mother posted a photo of Luca's tiny, adorable feet on Twitter for all of us to bask in his cuteness.
"My favorite little feet," she wrote on Monday, posting the photo and making us hope she'll let us see what little Luca really looks like soon.
Duff has been eager to share how she's doing with this whole motherhood thing. Last week she wrote, "1st outing complete with no tears!Made it home early...just in time to feed Luca.figuring this motherhood thing out!Yay! A grown up din;)"
The former "Lizzie McGuire" star is slowly getting used to her new role as a mom, which of course includes 4 a.m. feedings.
"Luca fed! Mamma fed! Time to do it all again in 2 hours! Oh how life has changed! Lol In such a wonderful way :)," she tweeted, later adding, "4 am...Sleepy eyed. Feeding baby..whew this job is no joke!"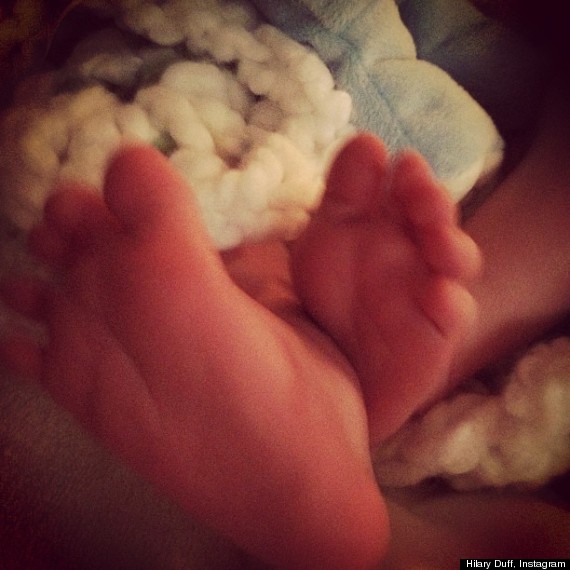 More celebs and their kids:
PHOTO GALLERY
Celebrity Kids: Out And About
BEFORE YOU GO