It's been a while since Lauren Conrad graced the small screen on MTV's "The Hills," but the designer and author is back in a big way, posing topless on the cover of Glamour's May 2012 issue.
Though Conrad is all smiles in her sexy spring shoot, dealing with paparazzi hasn't always been a laughing matter for the 26-year-old. She admitted that thanks to some nasty comments in the media a few years ago, she's been wary about showing off her bikini body.
"On the vacation to Cabo, I wore a bathing suit on the beach for the first time in years. Usually I'm just petrified," she said. "A couple of years ago someone zoomed in on my cellulite and it was so mean. I took it really personally. I haven't worn a bathing suit in L.A. in years because of that."
Another thing Conrad has trouble dealing with? The constant speculation about her relationship status, though she's learned to laugh it off. Conrad revealed that though she's often "spotted out" with various guys -- she split from actor Kyle Howard in 2011 -- she really doesn't date as much as people may think. She's also been linked to "Dancing With the Stars" pro Derek Hough and "Glee" star Cory Monteith.
Conrad also dished on life after "The Hills" -- she left the show in 2009 before its sixth and final season -- and she revealed that the friendships displayed on the small screen were not always genuine, and she's grown apart from several of her former co-stars.
"The show is what brought a lot of us together, and when it was gone, we didn't have anything in common anymore," she said.
We guess our dream of LC, Heidi Montag and Kristin Cavallari becoming BFFs isn't going to come true any time soon.
Check out Conrad's cover and photos below. For more from Conrad, head over to Glamour, and check out the May 2012 issue, on newsstands April 10.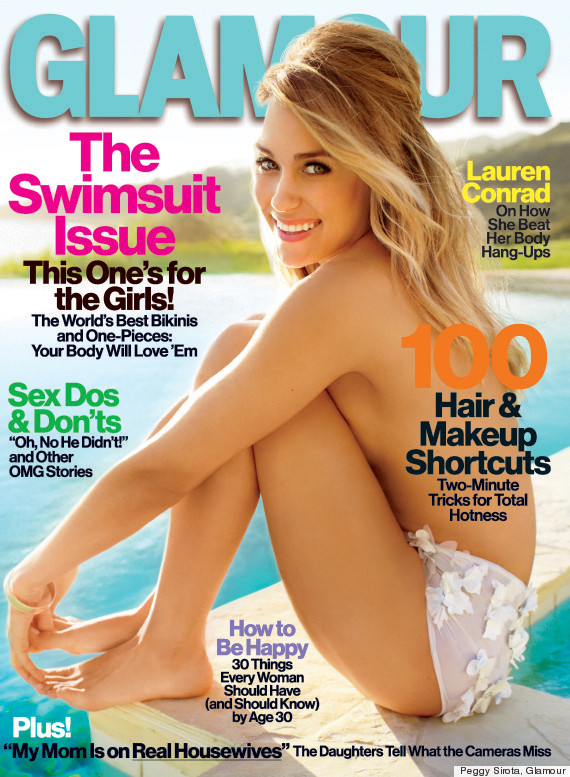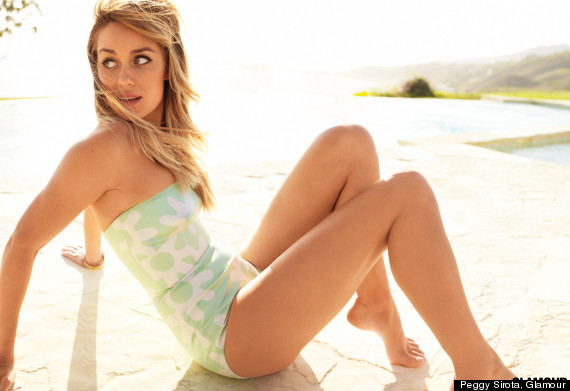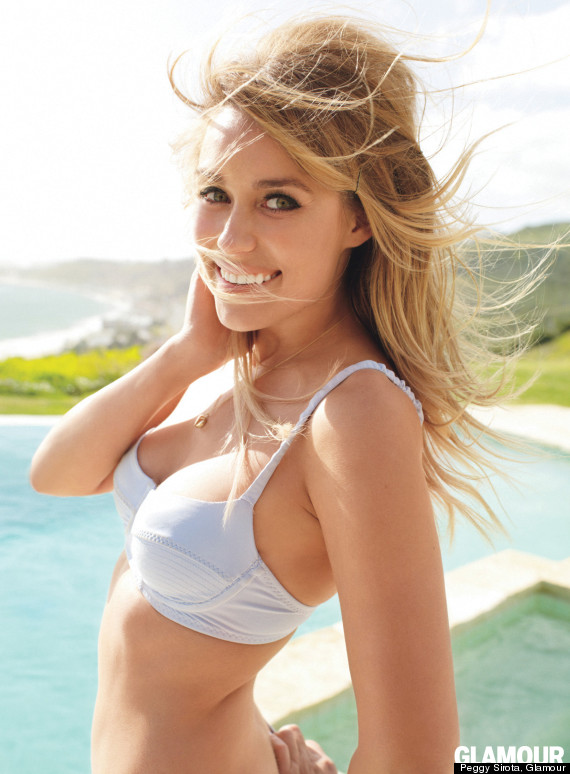 BEFORE YOU GO