Johns Hopkins Hospital's Sheikh Zayed Tower and The Charlotte R. Bloomberg Children's Center opening at the end of this month will feature more than 500 works by more than 70 artists. From the color-blocked exterior to the massive sculptures hanging from the ceiling, the entire hospital was highly curated to be a visual and sensory experience.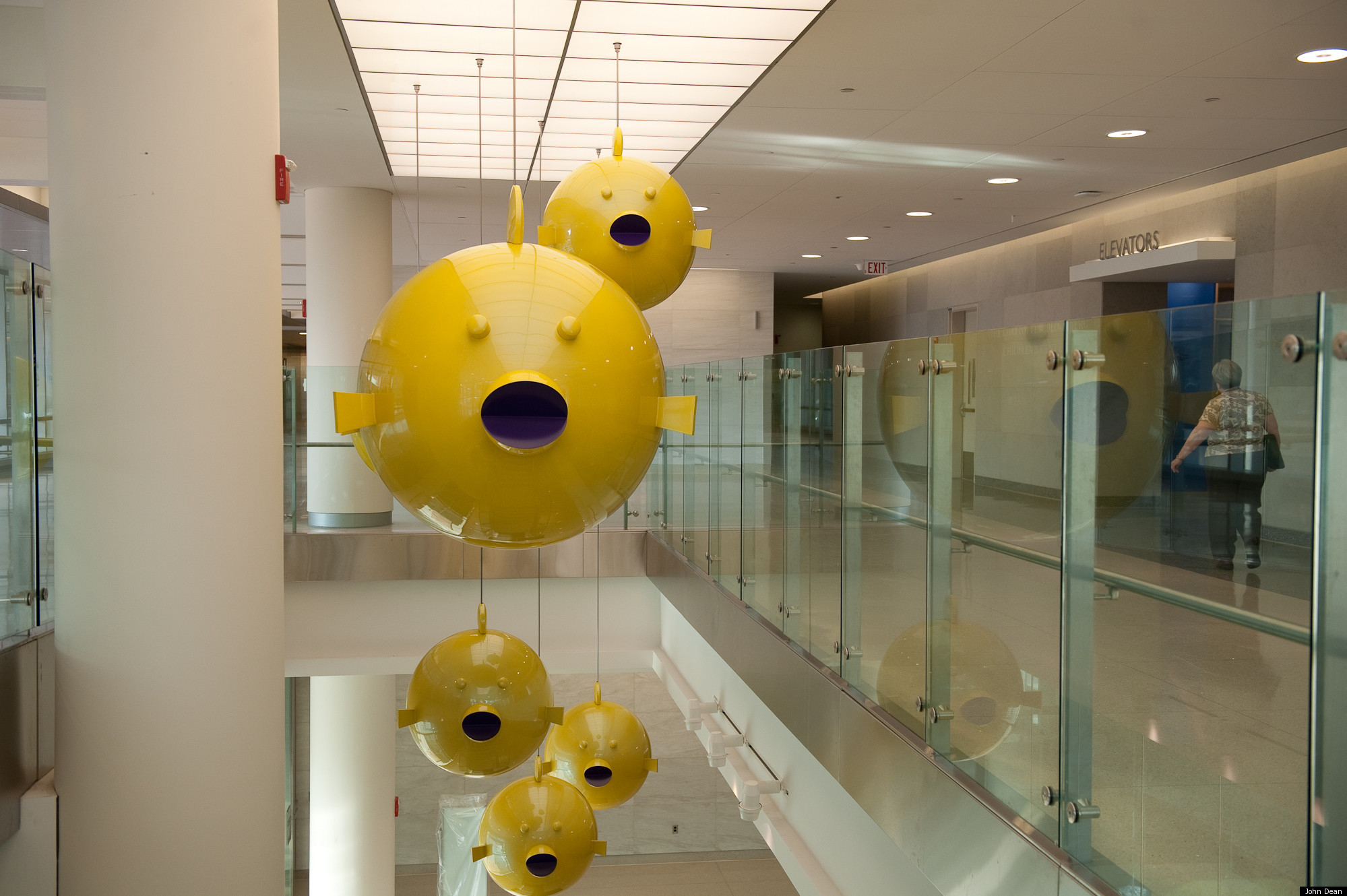 Johns Hopkins Hospital, located in Baltimore, Maryland, consistently ranks at the top of numerous hospital categories, such as cancer research and neurology.
When completed, the two new 12-story towers will span five acres with 560 patient rooms, 33 operating rooms, and a mess load of art all curated by Nancy Rosen.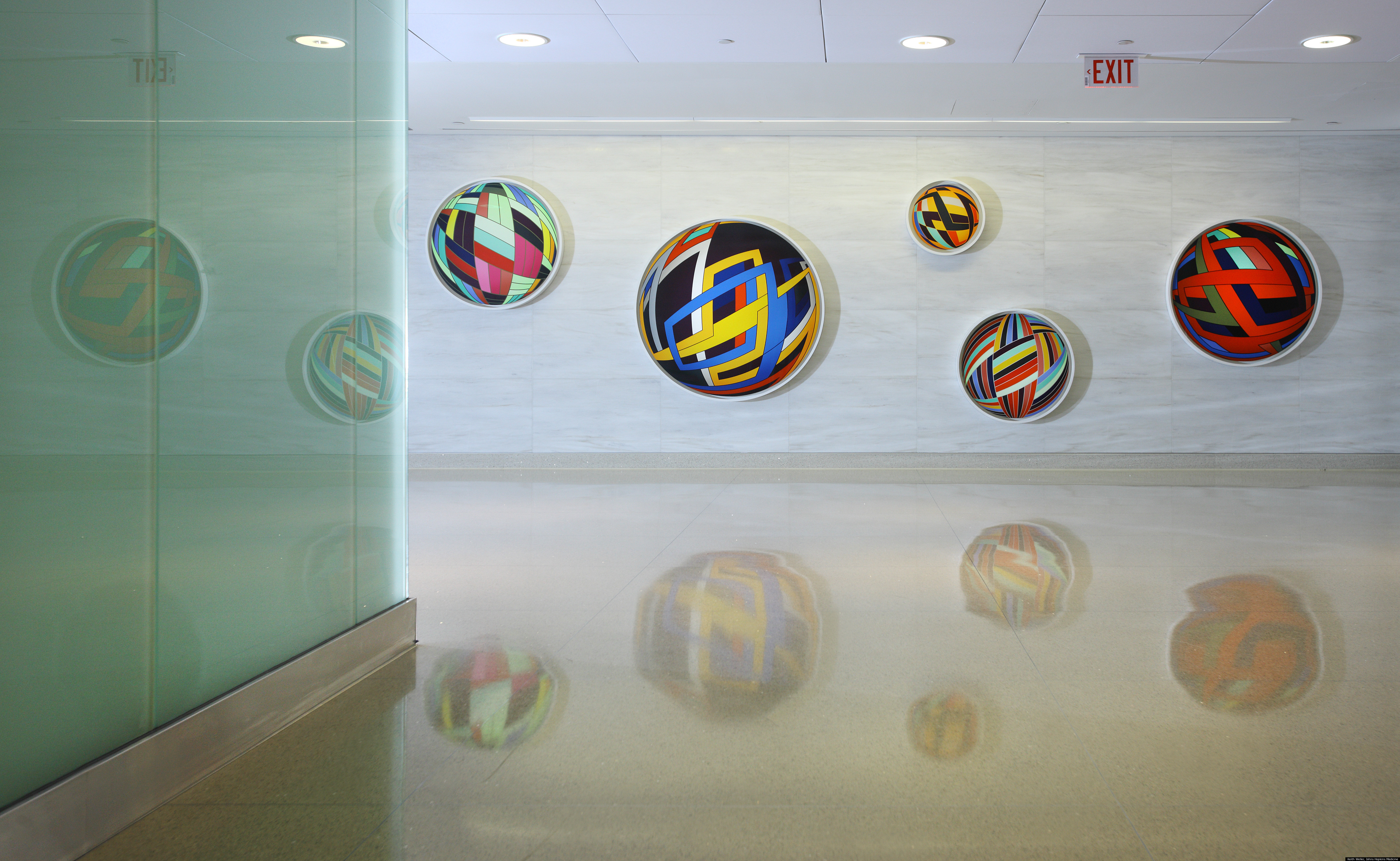 Michael Iati, senior director of architecture and planning for the Johns Hopkins Health System said in a press release:
The goal is to create a humane and dignified experience for those under stress. The art created for the building and the building's design are central to elevating the experience of coming to the hospital. Visitors and patients may not be able to quantify this directly but they will feel the building's uniqueness and comfort.
One piece in particular is significant because it not only serves as a piece of art, but houses the gallery as well. The building's exterior was designed by Spencer Finch and coheres the architecture, art and functionality in the hospital. Inspired by Claude Monet's impressionism, the glass patchwork siding known as the "Curtain," uses a palette of 26 colors to paint a geometric mural encasing the hospital.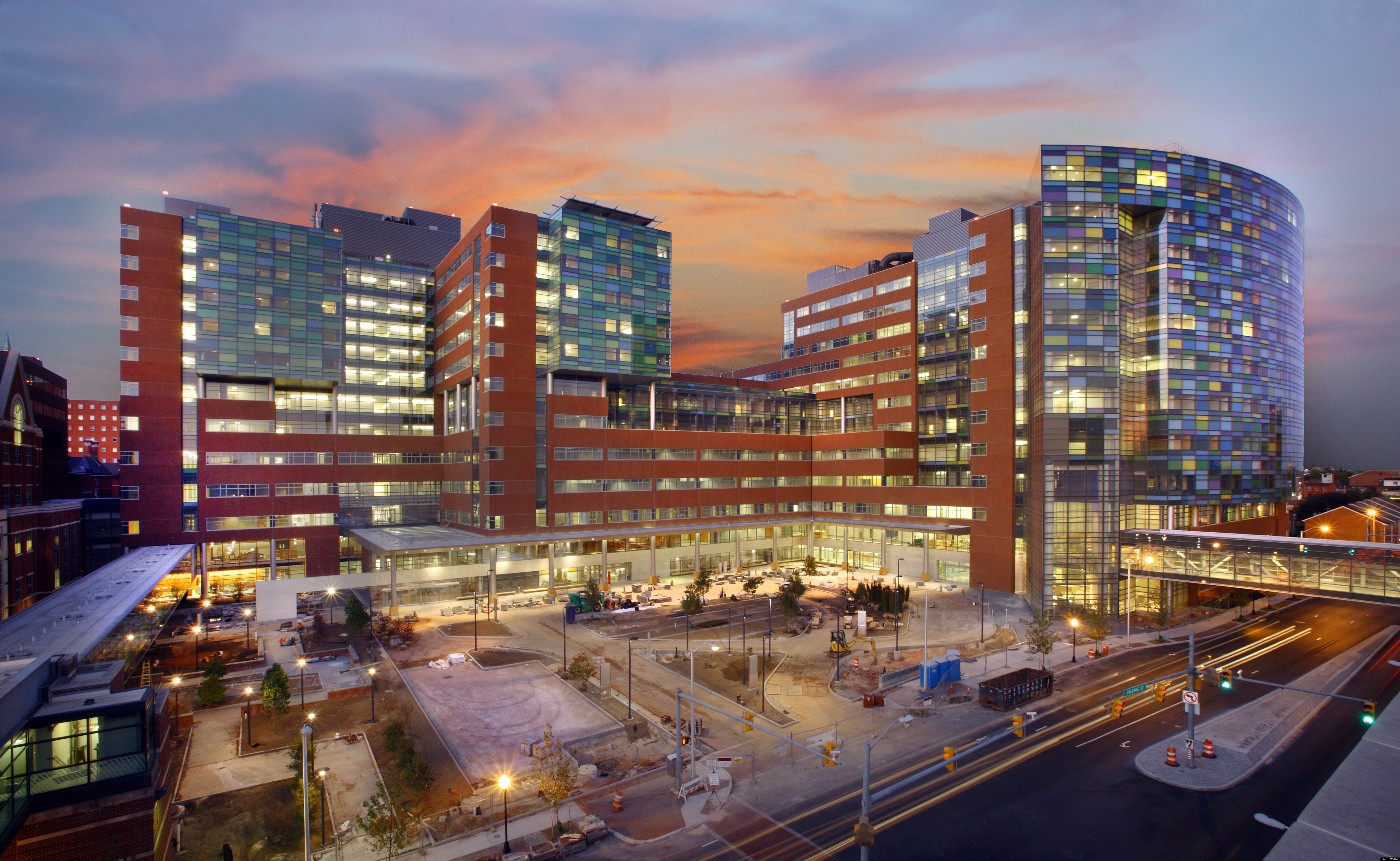 "From the beginning we were thinking about glass as an analogue for water, how glass and water behave in similar ways, and what we could do with the glass so that it's always changing," Finch said in a press release from the hospital. "Also it's a big building and it can be intimidating, but water has a certain softness and welcoming aspect to it."
Watch below for an interview with Spencer Finch. Or, go to the hospital's website to explore more of the art.
The Curtain Wall by Spencer Finch from The Media Horde on Vimeo.
Watch below for a video on the upcoming structures.
Art & Architecture Highlights from The Media Horde on Vimeo.