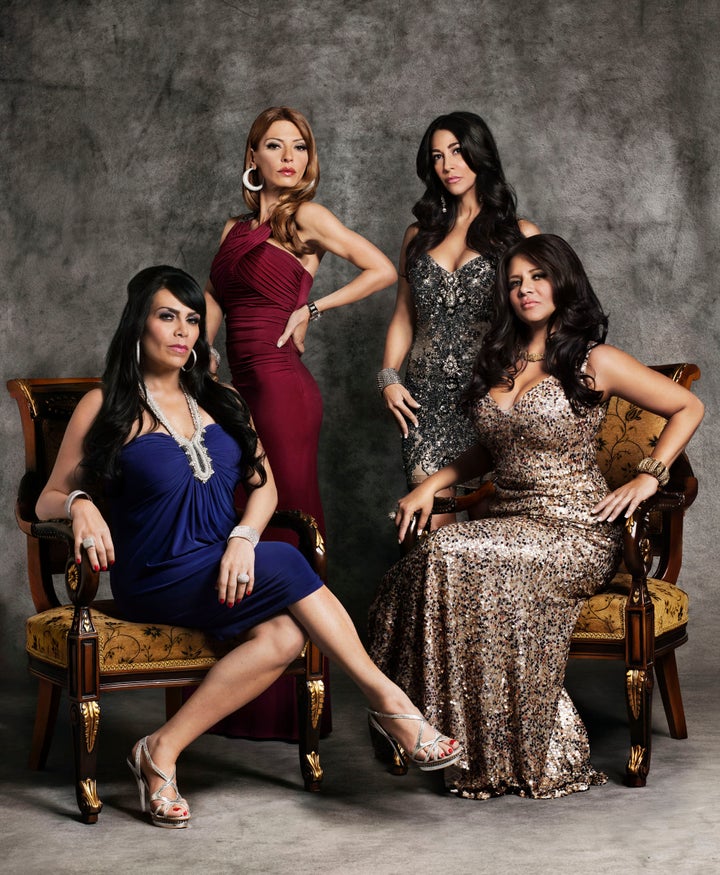 Despite its reputation as a mob-friendly city, Chicago businesses are not so eager to welcome the stars of VH1's "Mob Wives Chicago" into their establishments.
The Italian-American Human Relations Foundation of Chicago has vowed to protest any business that participates in the reality show, and now the group is angry with a suburban Chicago establishment that let them inside.
Baciami!, an Italian restaurant in Elmwood Park, allowed "Mob Wives" to film in the eatery last month, the Chicago Sun-Times reports. Now, the restaurant's owner Rich Mazzullo is firing back at Italian-American critics, saying "If people don't like it, don't watch it."
Mazzullo is reportedly a friend of Mob Wives cast member Leah DeSimone, whose father is allegedly associated with The Outfit.
"I've been in the homes of Italian-Americans since I was 12," Louis Rago, who runs the foundation, told the Sun-Times. "These ('Mob Wives') women are imitating and living the life of how they think they are perceived and it is sad."
The Sun-Times reported in December that Tony Durpetti, owner of Gene & Georgetti's steakhouse, vowed to "personally escort them out" if the "Mob Wives" showed up at his restaurant.
Mazzullo, however, told the Sun-Times that he has better things to worry about than reality television.
"The least of our problems in this country, state, city or town is 'Mob Wives,'" he told the paper. "There are a lot bigger things going on than to go after a guy who was promoting his business."
The show is scheduled to air this on VH1 summer.
BEFORE YOU GO