Tyra Banks slipped into her best denim duo on Tuesday night to attend Michael Jackson: the Immortal World Tour at Madison Square Garden, pairing a light denim jacket with what looks like skinny jeans in the same exact shade.
The Ten Commandments of Double Denim usually mandate that thou shalt not combineth two exact shades of denim, but shalt vary the shades in order that you complementeth, not matchy-matcheth. (See: history's most famous commandment-breakers.)
The recent Harvard graduate seems to have flouted the law as well.
Check out the pics below and weigh in: is double denim always a mortal sin?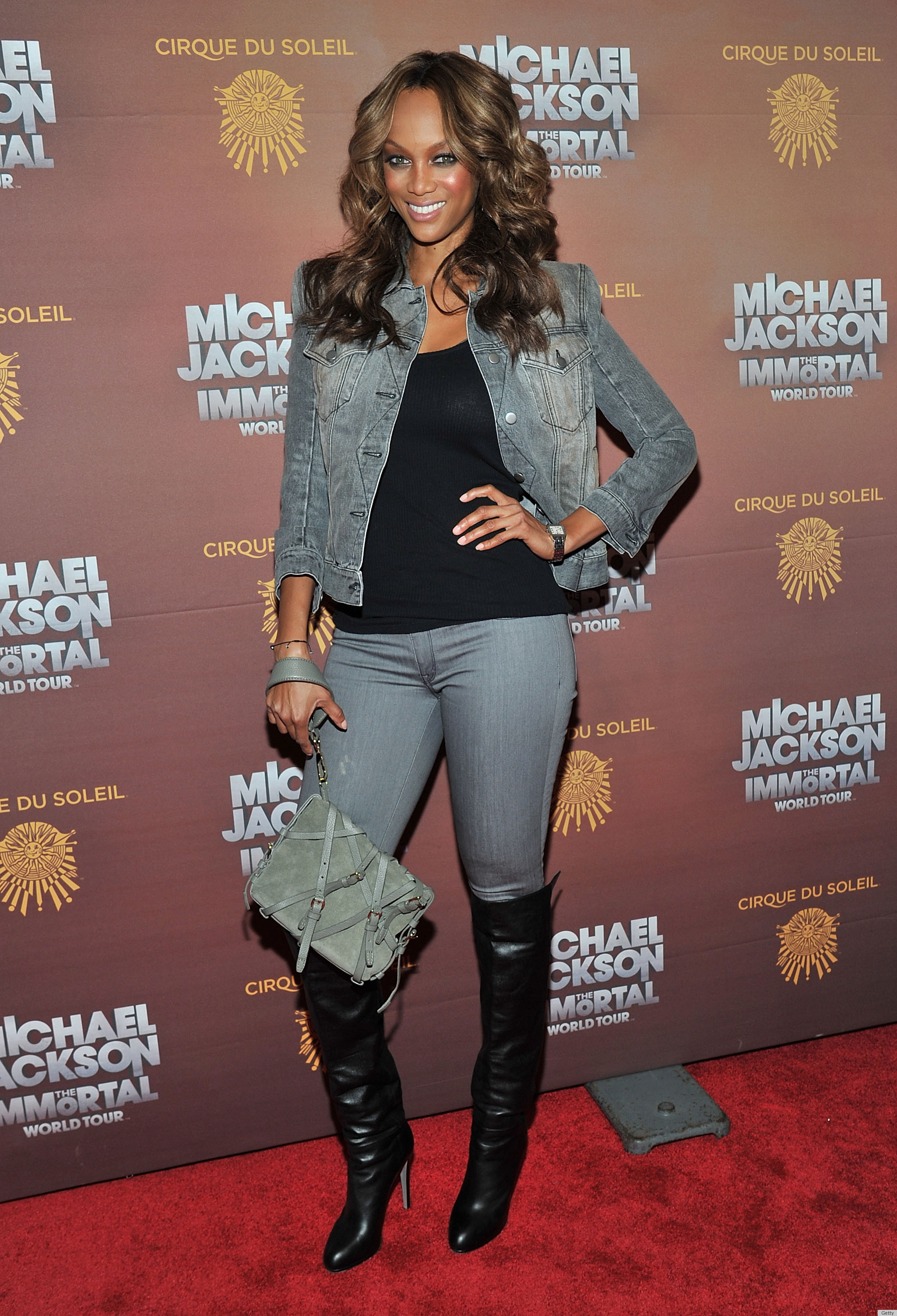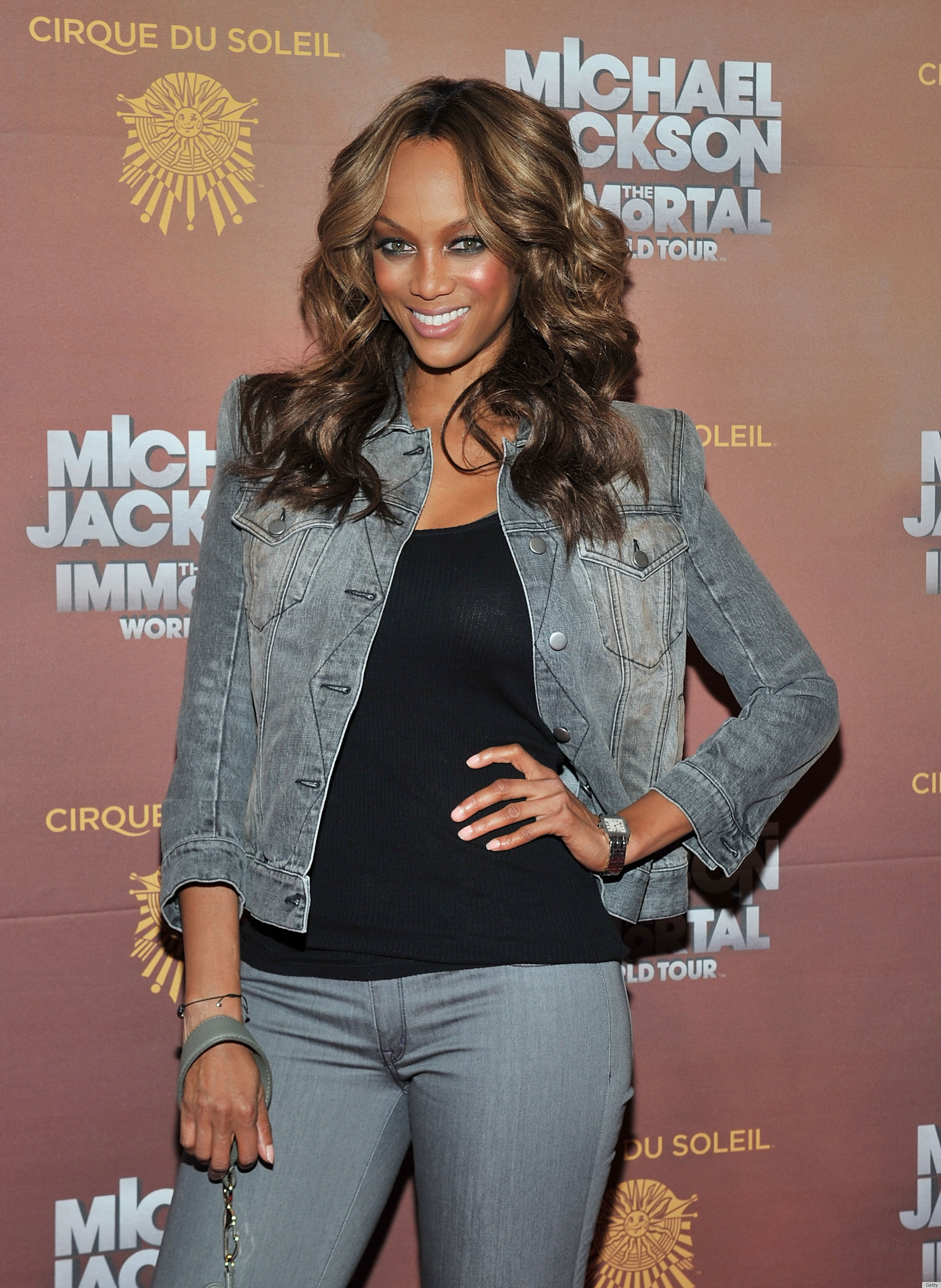 See more celebs in double denim!