Kim Kardashian is still exhausted from 2011 -- she got engaged, married and filed for divorce. Though her divorce has now dragged on longer than she was actually married, the reality TV star isn't ready to put herself back on the market.
"I'm not even close to dating again! And it's just ridiculous when I'm linked to people I've never met or heard of," she told Cosmopolitan UK, likely referring to rumors about NFL stars Mark Sanchez and Tim Tebow. "I've learnt not to care. There are always going to be ridiculous rumors. I'm just going to work on me for a bit."
It's no secret that Kim loves being in love and though she may not be ready for a new man in her life, as she puts her second marriage behind her, she thinks there is someone out there for her.
"I think you have different soul mates throughout your life; that your soul needs different things at different times," she explained to the magazine. "I'm sure my soul will meet a mate one day in the future. I do believe in love, I will always believe in love, but my idea has changed from what I've always thought…I just don't believe in one soul mate now."
The 31-year-old entrepreneur has endured a ton of backlash for her decision to end her brief marriage to NBA player Kris Humphries. Despite a boycott and the ongoing media circus surrounding the dissolution of their marriage, her brand remains as strong as ever, so it shouldn't surprise anyone to learn she has no plans to stop sharing her life with the world.
Kim freely admits that putting her life in front of the camera has opened doors for both her and her family and everything they've dreamed of accomplishing, but as she gets older she's learned that there are things she just shouldn't share with the adoring (and often not-too-adoring) public.
"I don't think I would stop [doing the reality shows] -- I love doing it -- but I wouldn't have another relationship shown on the show," she told the magazine. "That might be too personal, especially when you're just meeting someone. It's taught me to be more private."
It's a shame we won't get to see Kim's next romance unfold on television, as her dear friend and alleged cheating partner Kanye West just released a song that confirms he had feelings for her while she was dating Kris Humphries. If the two were to actually hook up, we can't help but thinking that would make for some great TV.
For more with Kim Kardashian, pick up the May 2012 issue of Cosmopolitan UK.
PHOTO: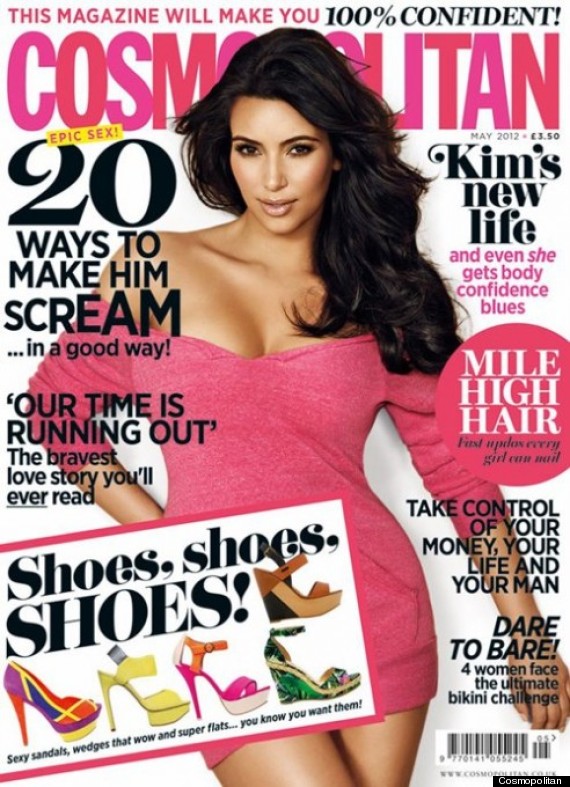 PHOTO GALLERY
Kim Kardashian: A Year In Review
BEFORE YOU GO