Alyson Hannigan might be thinking pink once again. The "American Reunion" actress stopped by the "Rachael Ray Show" this week and might have accidentally revealed that she and her husband, Alexis Denisof, are expecting their second daughter together.
"The other night, she -- this, you know," Hannigan said, referring to her unborn baby, before laughing. The actress went on to talk about how her baby likes to move around, telling Ray, "I feel like a popcorn popper!"
The couple, who met when they both starred on "Buffy the Vampire Slayer," were married in 2003. They are already parents to daughter Satyana, who just celebrated her third birthday.
Hannigan, who recently teamed up with her former "American Pie" co-stars for the fourth movie in the "Pie" franchise, confirmed in December that she was expecting her second child.
As for Satyana, Hannigan told MSN in February that she can't wait to be a big sister.
"Oh, she's super, super excited!" she said. "She is already a great big sister, and she's very excited about the baby. She rubs lotion on my belly and talks to the baby, and it's very sweet."
Check out a photo of Hannigan's growing baby bump below: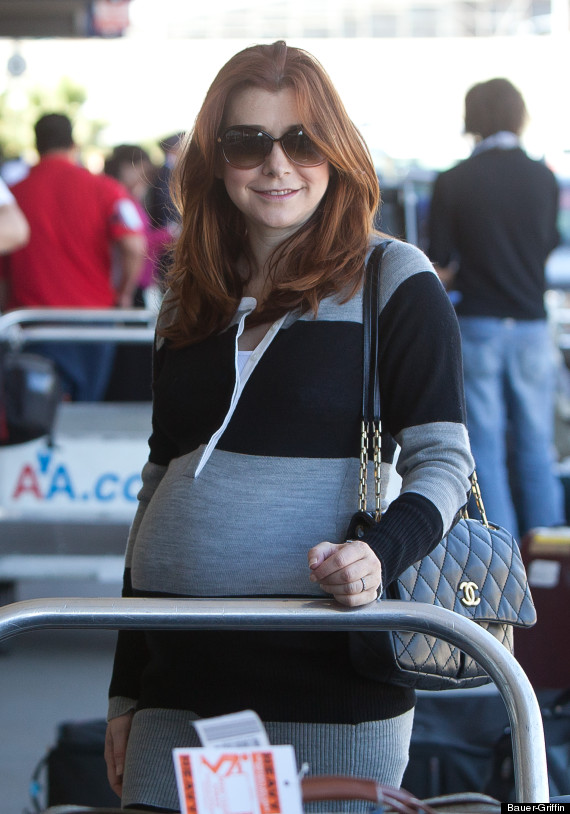 PHOTO GALLERY
Celebrity Babies On The Way
BEFORE YOU GO