Is Daisy getting kind of dull? Are you languishing on Lola?
Summer 2012 is your lucky season then, Marc Jacobs fragrance fans, because the designer is debuting a new perfume, Dot, in July.
We spent about an hour just oohing and ahhing over the cute red bottle alone, but meanwhile,Women's Wear Daily gives us the details: Dot is the third major women's scent from Jacobs, who's also the proud parent of Daisy, launched in 2007, and Lola, in 2009.
Dot's dot-bedecked bottle is supposed to evoke a "ladybug with butterflies alighting on it," which makes us think it's going to be a super-sweet scent. For those of you who speak Fragrance, Dot has top notes of red berries, dragon fruit and honeysuckle; a heart of jasmine, coconut water and orange blossom and a drydown of vanilla, driftwood and musk.
Coconut water? Like Zico?
Ads for Dot will predictably star an ultra-young model. This time it's 19-year-old Codie Young, whom you might remember from the Topshop "size zero" controversy fame. (We've got a pic of two of the ads below!)
If you're convinced already, then start saving, fragrance fans: Dot will launch in the U.S. in July and internationally in August.
Click over to WWD to read more Dot details, including an interview with Marc!
PHOTOS: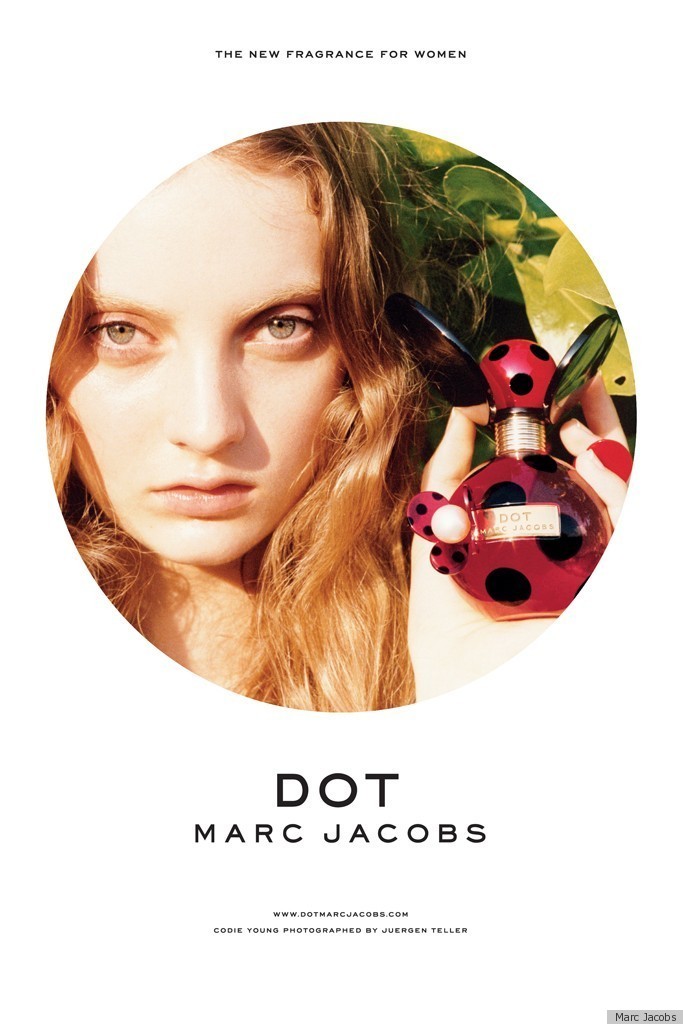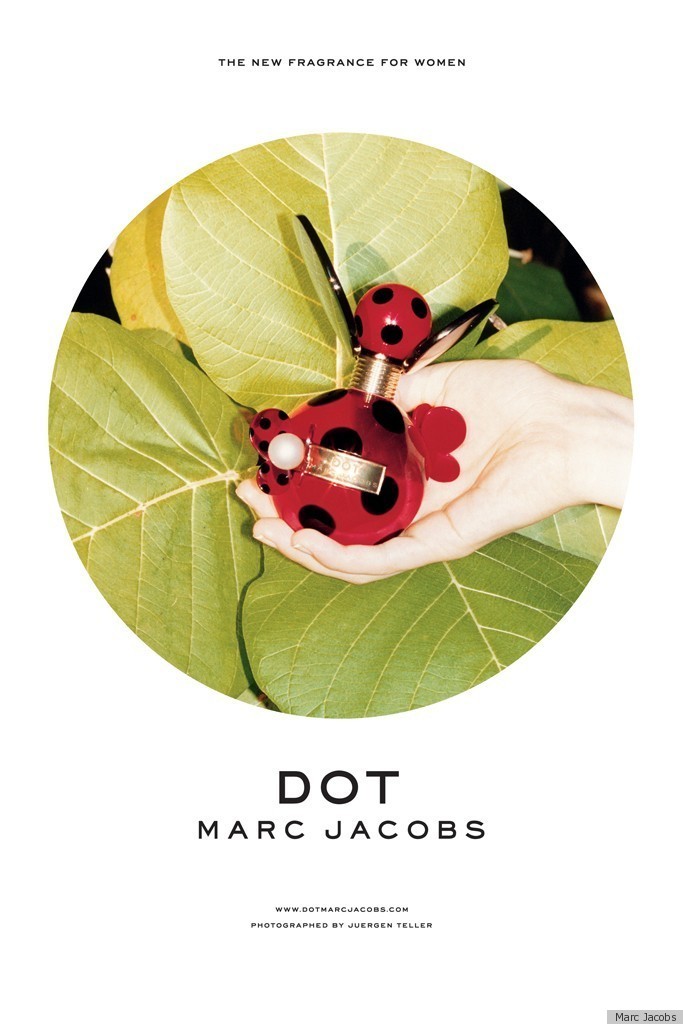 BEFORE YOU GO