Berlin-based illustrator Christoph Niemann is the master of witty visuals -- his punning drawings, such as a series chronicling his sons' New York subway adventures, and "I LEGO NY" have run in New York Times Magazine, Wired, and probably the pinnacle of witty cartoon publications, The New Yorker.
He created the simplistic, eye-catching March 2011 cover that the magazine ran in response to Japan's devastating Tsunami, and another cover which portrayed a man on a Grecian urn watching the Olympic Games on television.
But Niemann, as prolific as he is, makes time for lighthearted art projects as well. He ran the New York Marathon last year with a sketch pad in tow, scribbling his thoughts and surroundings.
His art and musings, both critical and playful, have now been anthologized in "Abstract City" [Abrams, $24.90].
To celebrate its launch, we asked Niemann to create a sketch for us about the books on his bedside table. Here's what he came up with: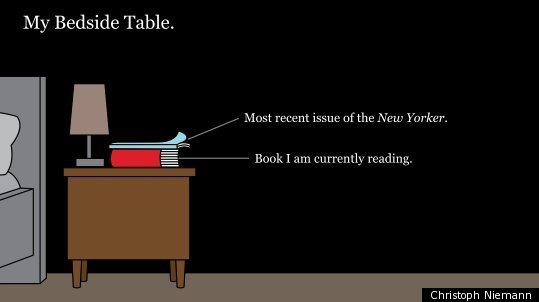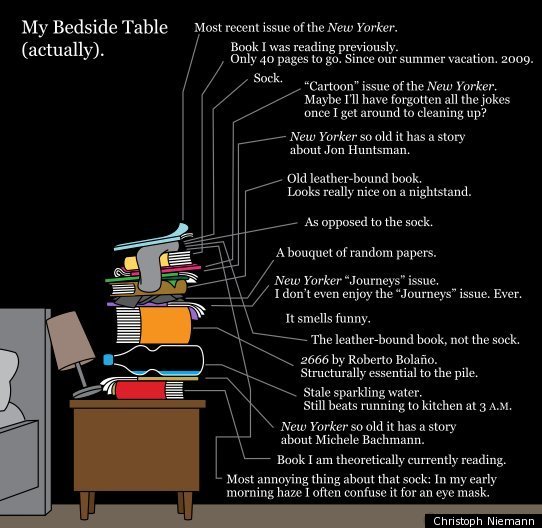 What's on your bedside table?
BEFORE YOU GO