Yes, the May mag covers are upon us. This morning we've been dealt two surprises: Renee Zellweger returning from a longtime absence on the cover of Harper's Bazaar Russia and now Victoria Beckham on the cover of Harper's Bazaar China, looking like a threatening video game character. (We'd specify which one, but we've never played anything other than Mario Kart.)
Snapped by photographer Chen Man, Beckham is sporting bright red hair, feathered eyeshadow and some very intricate, heavy-looking accessories which look like they're attached to her ears (although we pray that they're not -- earrings that big could do some real damage).
We barely recognized Posh Spice at first... and we're not entirely sure we like it that way. Victoria's April cover for Harper's Bazaar UK, which showed the designer glamorously sprawled out on a floral background, was light and springy. This one? Not so much.
See it below. Are you liking Victoria so sinisterly styled?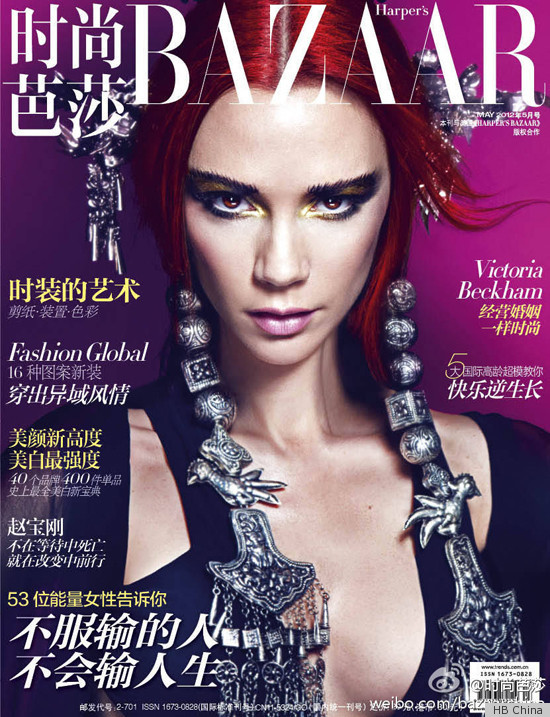 See Victoria Beckham's style evolution: