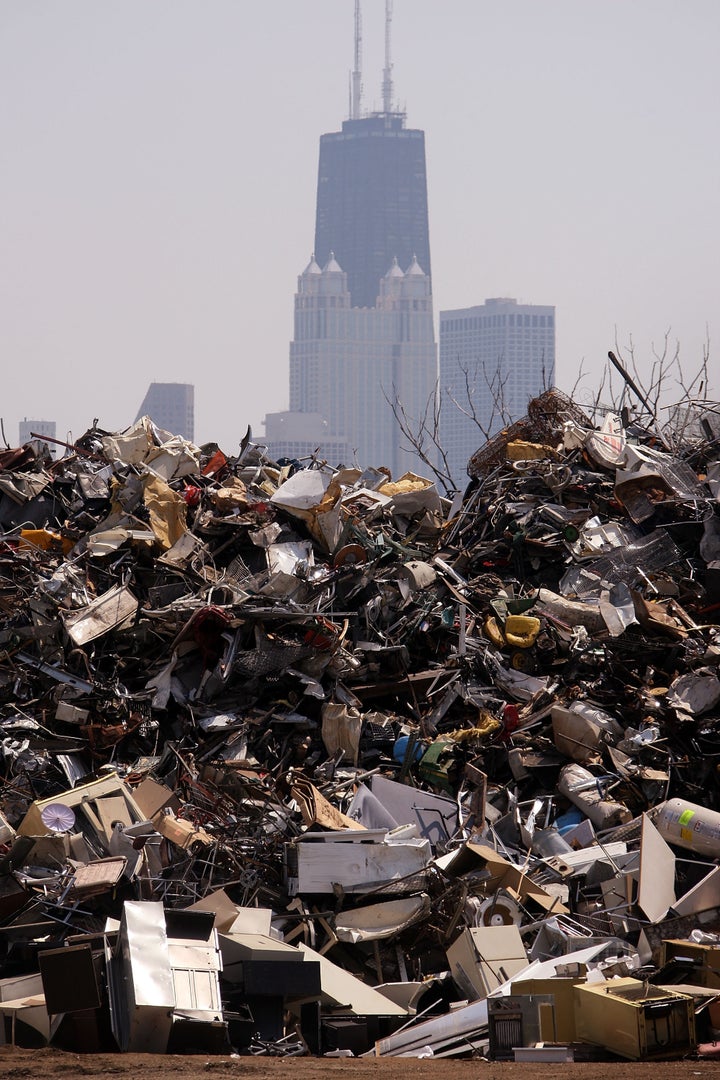 Last summer, Emanuel announced a plan to use both private contractors and city laborers to keep the cost down for residents. Thanks to competitive bidding, Emanuel said, the entire city can count on having curbside recycling by 2013.
"Competitive bidding for recycling services has saved taxpayer money and increased efficiencies while maintaining quality service," Mayor Emanuel. "These savings and efficiencies will help to make citywide recycling in 2013 a reality and further Chicago's reputation as leader in sustainability efforts. No longer will Chicago be a tale of two cities when it comes to recycling."

The city's current curbside recycling program only covers 241,000 households, leaving 359,000 without any recycling pickup. A number of households previously without the blue carts received some in the last two months.
Prior to opening service coverage up for bidding, citywide recycling service costs were estimated at $6.3 million. But the mayor's office reports that post-competition prices are down 35 percent to $4.1 million at present, a 10 percent greater savings than initially projected, lowering per-cart hauling prices from $4.77 to $2.38.
The recycling competition is between two private sector companies: Sims Municipal Recycling and Waste Management and Chicago Department of Streets and Sanitation workers. The competition results will be released this summer along with an evaluation of planned services and costs, according to the mayor's office.