Make faraway castles, vintage villages and charming houses come to life right in your living room.How? By using scenes from old photographs, books, postcards or calendar pages to create these charming lanterns. They're seriously simple and the enchanting payoff couldn't be more satisfying -- the tiny lit-up towns will not fail to impress. Keep reading for the how-to.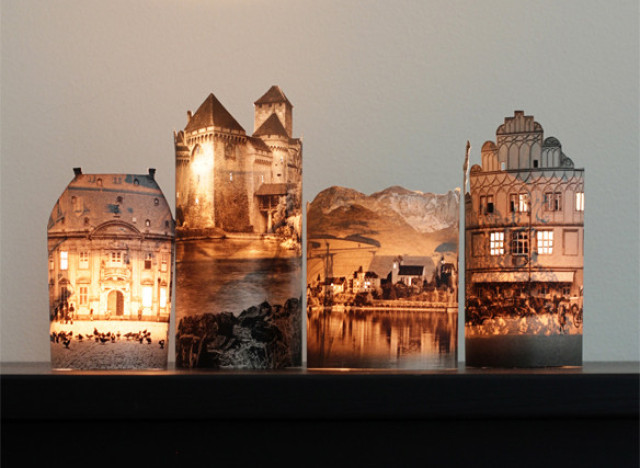 Photo by Claire of Fellow Fellow
Look through travel books and magazines to find an image of a building that was taken head on, or use an old photograph you have at home. Once you have found the perfect photo, cut along the outline of the building's edges, leaving extra room on the sides to wrap around your candle. Use an X-Acto knife to cut out windows in your building so that light can shine through. Then, wrap the photo into a cylinder and tape it along the edges. Place it around a battery-operated tealight for a charming look that glows.
For the full tutorial, visit Fellow Fellow.