The Arabic news channel Al Arabiya has aired a video (above) purporting to show the widows and children of Osama bin Laden held in detention in Pakistan.
The video shows several women dressed in black veils sitting in a dark, bare room. In the footage, one of the women reads a Quran and two others sit on a bed while the children play with a few toys. Outside footage shows a heavily guarded compound protected by police.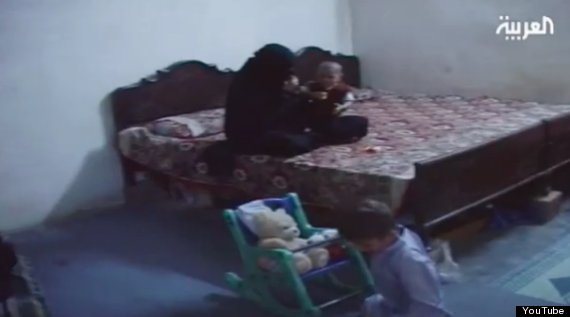 According to The Telegraph, the house is a guest house in the Pakistani capital Islamabad where the family is currently under house arrest.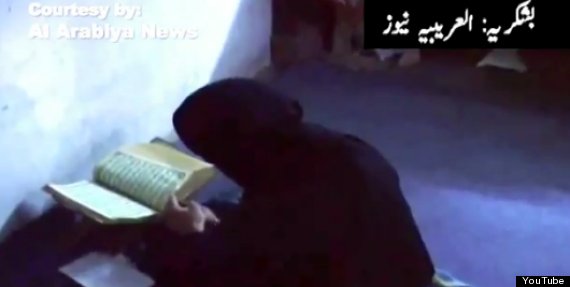 Bin Laden's widows and two of his daughters are serving 45-day sentences for illegally entering Pakistan. The family reportedly has been held in detention since bin Laden was killed during a raid on his compound in the city of Abbottabad.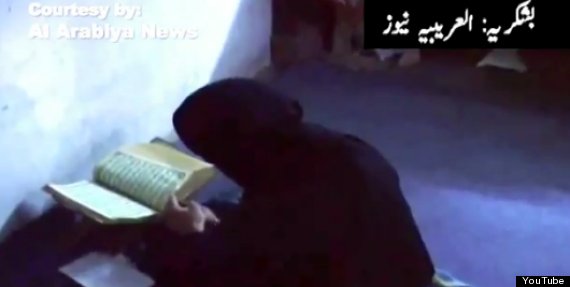 According to the Associated Press, two of the widows are Saudi and one is originally from Yemen.
BEFORE YOU GO
Photos: Bin Laden Compound Discoveries
PHOTO GALLERY
Bin Laden Compound Discoveries