Rick Santorum officially suspended his presidential campaign on Tuesday, making an announcement alongside his family in Gettysburg, Pa.
Pundits have been calling the GOP race for Mitt Romney for a long time now, but Santorum's decision took many by surprise as he had vowed to continue at least through the Pennsylvania primary.
Of course, here at HuffPost Comedy, we know there's never just one reason behind any decision, and certainly not one of this magnitude. That's why God, the one Santorum has a close, personal relationship with, invented pie charts.
Below, we have calculated with perfect, mathematical accuracy, all the reasons why Santorum has decided to pull out of the presidential race.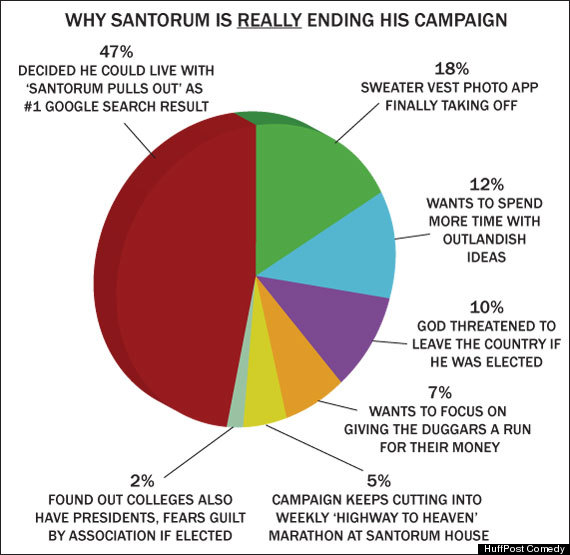 BEFORE YOU GO