We were as shocked as anyone when we saw Crystal Renn, she of the piercing eyes and luscious brown hair, go full-on Paris Hilton blonde. But the new 'do, which the model debuted on a tropical vacation, is here to stay, at least for time being.
Renn stepped out with fashionable pals Coco Rocha and Zac Posen at Tuesday evening's New Year's In April: A Fool's Fete dinner dance in New York with her light hair -- and very light eyebrows -- on full display. Lest the contrast not be clear, Crystal worked her newly pale strands with bright orange lips, a dark tan (ostensibly from that Bahamas vacay) and moss green embroidered gown from Posen's Pre-Fall 2012 collection.
The dress itself lent enough high drama, but the hair, makeup and those brows took it over the top. Do you like this look for Crystal or do you miss her brunette self?
PHOTOS: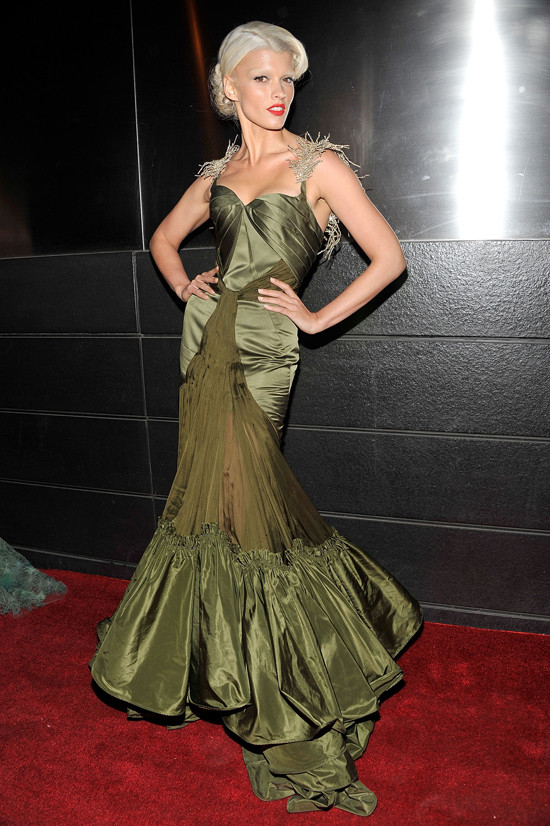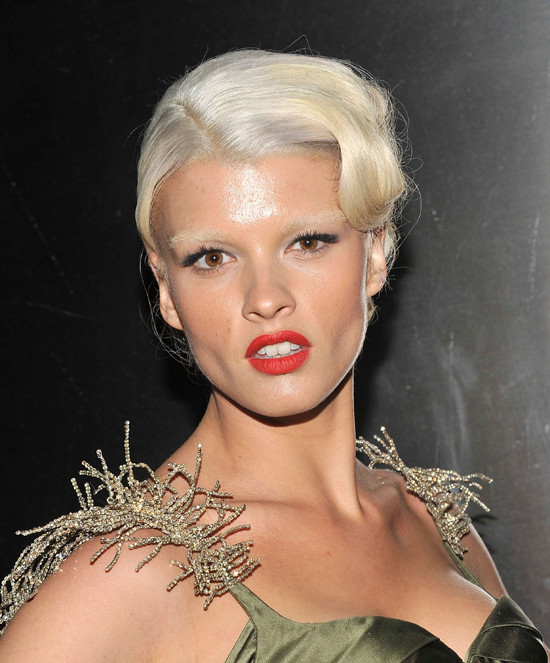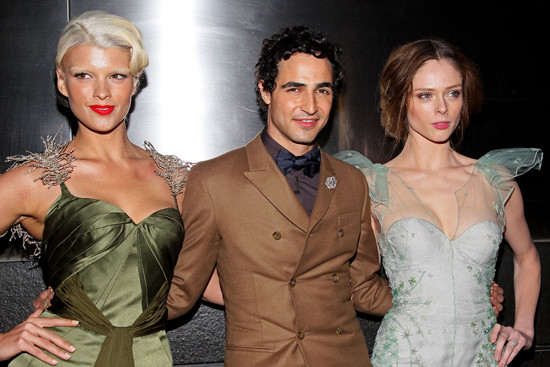 See just some of Crystal's modeling work: