Sexy actress Megan Fox is famously fond of tattoos -- she's got at least eight that we can see.
But the retouching squad at fashion magazine Grazia France apparently weren't as stoked on them. On the mag's new cover, someone has removed one of Megan's major back tattoos that would clearly have been visible in her sexy racerback dress. Styleite notes that while they left Megan's famous King Lear ink ("We will all laugh at gilded butterflies"), they 86-ed her Nietzsche quote, which reads, "And those who were seen dancing were thought to be insane by those who could not hear the music."
Grazia, however, left the tattoo unretouched in what looks like the same exact photo in a pictorial for the inside of the magazine. Oops! Maybe newsstand readers just can't handle 19th-century classical German philosophy?
Fox has one tattoo that she's trying to erase the more difficult way: the Marilyn Monroe visage on her right arm, which she's having lasered off. (Apparently the laser hurts so badly that Fox has to wear a mouthguard.)
Megan, 24, who may or may not be pregnant, also has a THIRD back tattoo -- and this isn't the first time someone got Photoshop happy with her ink.
See the cover -- and a picture of Megan's back with her IRL ink -- below!
PHOTOS: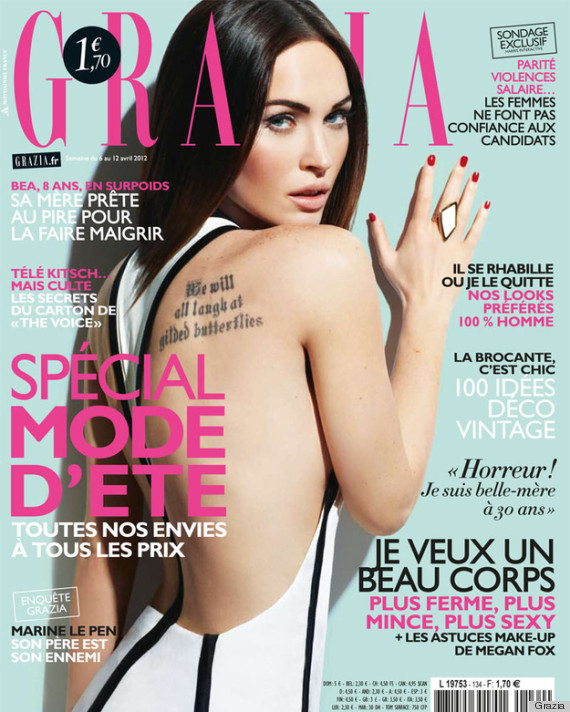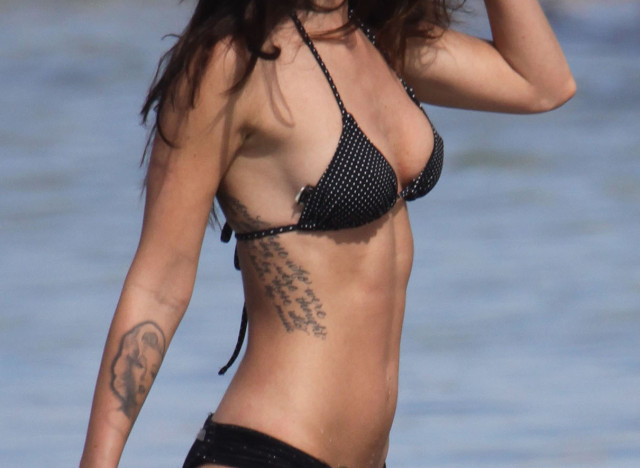 See more Photoshop flubs in our gallery!
PHOTO GALLERY
When Photoshop Goes Wrong...