Miley Cyrus apparently isn't a fan of undergarments.
For the second time in less than a week, Miley's wardrobe malfunction was caused by what she wasn't wearing. Yesterday the starlet went braless while on a shopping trip in Calabasas, Calif., with her mom Tish, and showed off more than we're used to seeing.
Dressed in a loose-fitting, cutoff Iron Maiden tour shirt, the 19-year-old revealed some major side boob when she removed her yellow leather jacket, and was photographed by the paparazzi, who have been following her constantly these days.
Cyrus complained recently that photographers have been too aggressive lately and on April 7, they got their coveted and (NSFW) grossly intrusive "crotch shot" of Cyrus getting into her car only to discover she wasn't wearing underwear.
It's far from the first time the actress has gone braless in public, but she's never shown quite so much skin. It makes us wonder: Is she just being Miley, or is she crying out for attention?
The wardrobe malfunction is an often-used publicity tactic, but frankly we think it's tired.
PHOTOS: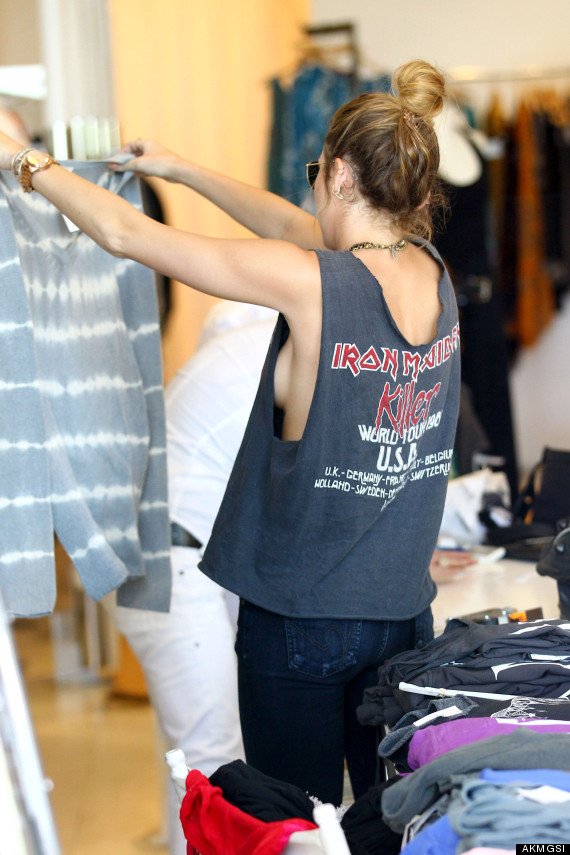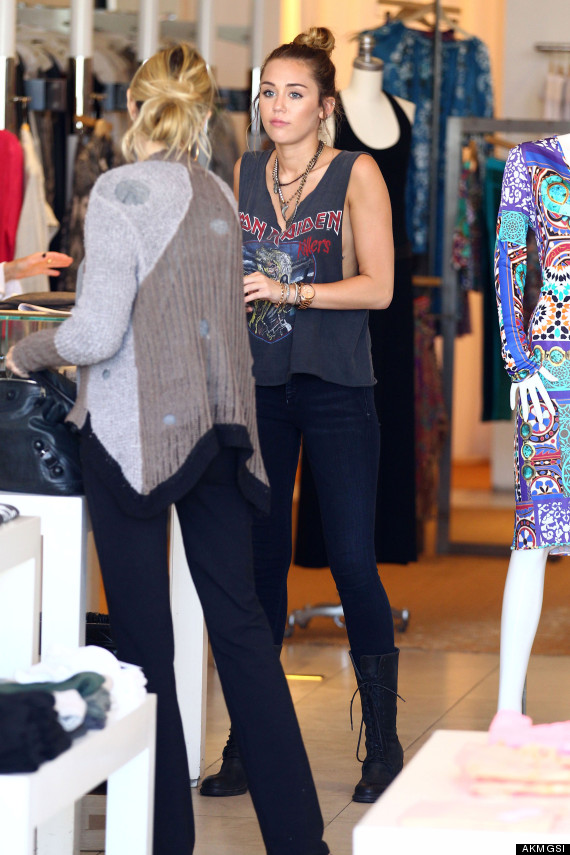 Check out these celebrity wardrobe malfunctions -- publicity stunts or otherwise -- below:
PHOTO GALLERY
Celebrity Wardrobe Malfunctions
BEFORE YOU GO