We can't think of a better time to update your home than spring. Thankfully, flash sale site One Kings Lane has made decorating even easier. Its newly launched Live.Love.Home site has kicked off its 5 Rooms In 5 Days spring decorating series, offering up special sales, daily DIY tutorials and a treasure trove of simple decor ideas corresponding to different rooms in the house.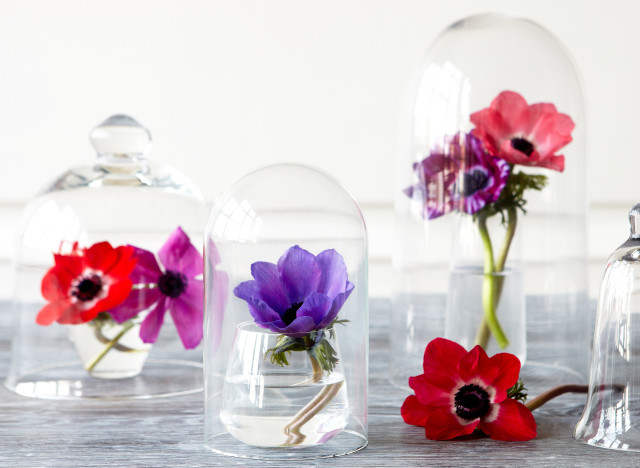 Photo by Live.Love.Home
We love the creative projects we've seen so far for livening up the living room and entryway (such as lining the inside of a lampshade with patterned wallpaper and updating storage boxes with hardware). But we think today's idea for sprucing up the kitchen or dining room is particularly charming -- and easy to do! For a striking look that feels unexpected, try placing flowers in clear drinking glasses and covering them with a glass cloche. Admittedly, a glass cloche is a pretty special item that's probably not in your cabinet. But in a pinch, a nice glass mixing bowl or glass cake stand cover can give the same "doubled glass" effect.
To see the full how-to for creating the flowers and cloche look, head over to One Kings Lane's Live.Love.Home.
Have something to say? Be sure to check out Stylelist Home on Twitter, Facebook and Pinterest.