Scarlett Johansson may be having a hard time with her red carpet fashion choices, but the "Avengers" actress definitely turns some heads in her couture on the May cover of Vogue, looking glam in a pink dress and retro waves.
And while we love the ScarJo pics (um, especially the ones with Mark Ruffalo), we couldn't help but be reminded of another stylish lady's Vogue cover: Sarah Jessica Parker, who's doing pretty much the same arms-akimbo, smile-towards-the-left pose on her Vogue cover from August 2011.
Johansson opens up about her love life and her nude photo leak in the interview to writer Jason Gay, but we're kind of loving this nugget from Gay's chat with Stella McCartney, who shares that ScarJo is more than just a fashion plate:
"We started sipping dirty martinis with some friends of hers, and she opened a debate, which was 'Are you born a killer, or are you made into a killer?' " McCartney recalls. "I thought, Wow, she's not just a pretty blonde actor."
Check out both ScarJo and SJP's covers below and tell us: whose do you prefer? And make sure to read the full interview with Johansson over at Vogue.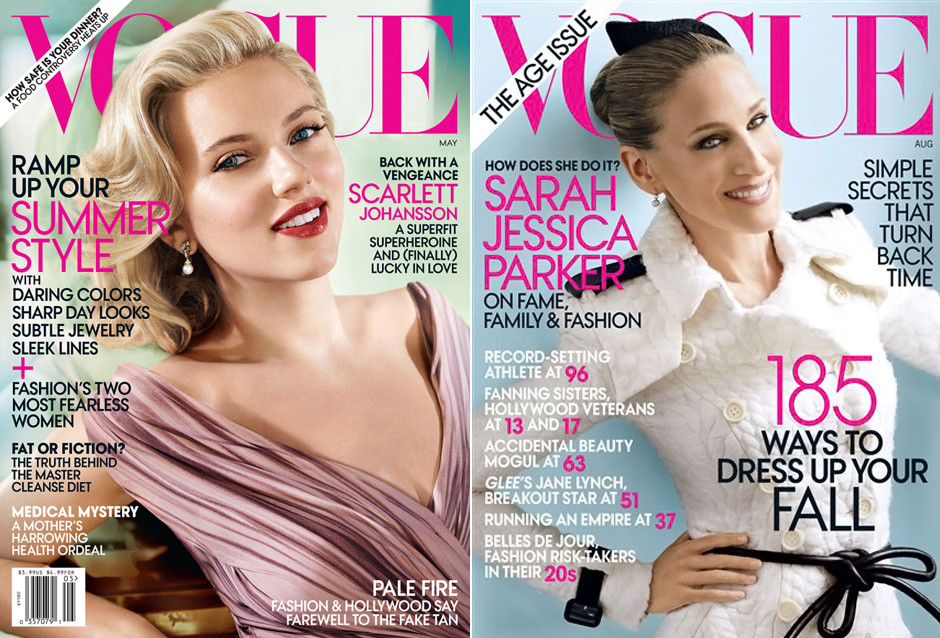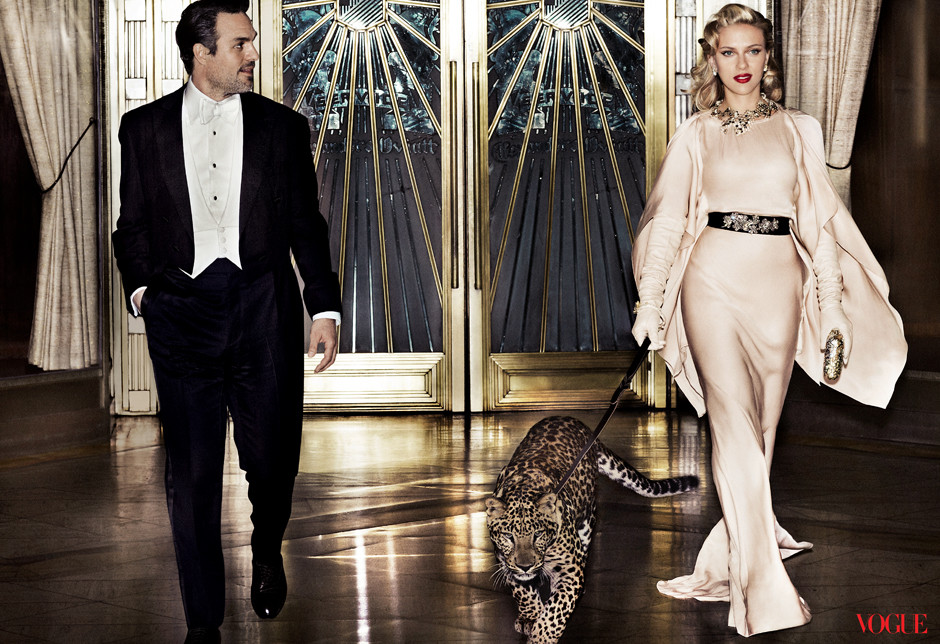 See ScarJo's style evolution!
PHOTO GALLERY
Scarlett Johansson's Style