Hey, when did Emma Watson pick up that salacious ink?
The actress, 21, was spotted on Thursday with a sprawling red and black lower back tattoo, which, uh, is commonly referred to as a "tramp stamp."
But relax: Emma was on the set of her new movie, Sofia Coppola's "The Bling Ring," in Venice, Calif. Her outfit of a white bra and denim short shorts, which she covered with a black parka, wasn't exactly Emma's usual glam style. So, the ink? Fake. (We're pretty sure Emma has no actual tattoos IRL.)
"Bling Ring" is based on the real story of teens who burglarized the homes of celebs like Lindsay Lohan and Audrina Patridge; one of the perpetrators, Nick Prugo, recently pleaded no contest in court. Watson plays Nicki, a character who has an ex-Playboy model mother.
The painted-on tattoo isn't the only style switch Emma has taken on for the movie -- she also added those long brunette hair extensions.
Check out Emma's ink below! Do you think she should get a tattoo for real?
Scroll down for more photos.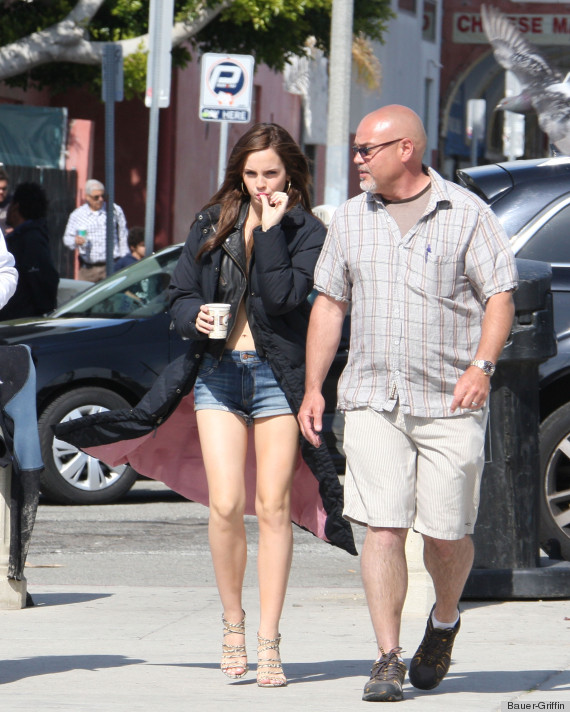 See more young celebs with tattoos!
PHOTO GALLERY
10 Teen Celebs With Tattoos